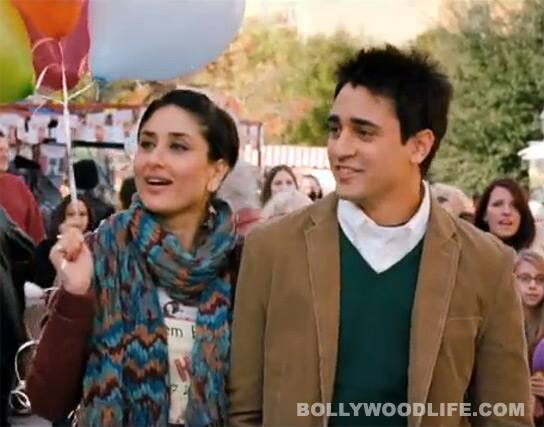 Though not at his best here, Amit Trivedi still comes up with a soothing soundtrack for this romantic film
A Bollywood love story is always associated with its love songs. And contemporary rom-coms call for young and vibrant music. Amit Trivedi, along with lyricist Amitabh Bhattacharya, does that quite comfortably with Ek Main Aur Ekk Tu. Bollywood's most amazing ability is to adopt various forms of music and make them its own. So each of EMAET's tracks could easily be slotted as Bolly-country, Bolly-blues, Bolly-jazz, Bolly-techno and so on.
The song that is most striking is a floaty number, Gubbare. This one essentially says that moments are like balloons, each has a different colour. Whether good or not-as-good, make the most of them; they'll never come back. It's one of cutest songs in recent times and Nikhil D'Souza and Amit Trivedi's vocals add to the entire feeling of it.
Shilpa Rao has sung four out of the six songs in the album and her silky voice makes you feel like you are floating on a fluffy white cloud, especially when she accompanies Karthik in Ahatein ‑ a song about longing. The moment she starts singing, it all starts sounding ten times better. The same is true of her vocal quality in Kar chalna shuru tu. But the surprise element in this one is Vishal Dadlani, who alters his scruffy voice for this feel-good number. The only song that is below par is Auntyji; It's quite boring and is probably Amit's weakest song till date.
But the trippy Ek Main Au Ekk Tu title track is undoubtedly the best on the album. Jazz singer Shefali Alvares' voice is refreshing and the subtle influence of EDM (electronic dance music) makes your feet start tapping. It's slated to have a long run on every DJs playlist this year.
Ek Main Aur Ekk Tu is not Amit Trivedi's best work. But it's breezy and light, and makes you feel good about love and life.
Watch songs:
Ek main aur ekk tu (title song)