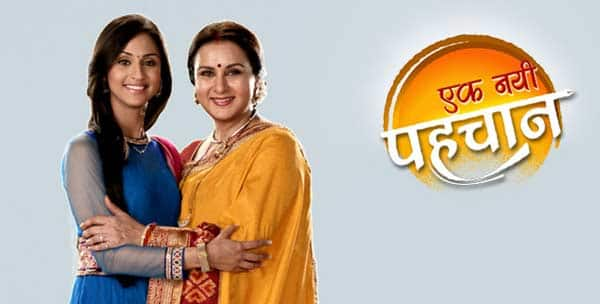 The show will soon deliver some shocking twists to the viewers. Read on to find out…
The celebration and happiness at the Modi family will go for a toss as a high-voltage dramatic track will set in the TV soap Ek Nayi Pehchaan.
The doting mother-in-law Sharda (Poonam Dhillon) adores her daughter-in-law Sakshi (Krystle Dsouza) and the saas-bahu are in a joyous mood. They are seen celebrating and dancing together. But darkness befalls their relationship as a courier man from Ahmedabad arrives and identifies Aditya (Deepak Sandhu) and Sakshi. This man will spell doom for Sharda and Sakshi's bond as he would unravel the secret about Sakshi and Aditya's love affair from the past.
Sakshi certainly has some explaining to do in order to reset her bond with Sharda back to normal. But will she be successful at convincing Sharda? The shocking drama is about to have the viewers hooked as the pertinent question will prevail: Will the Sharda and Sakshi's relationship ever be the same? Keep watching this space for the latest update.