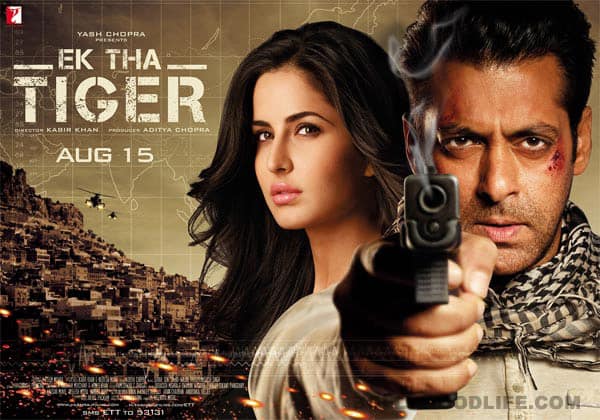 Kabir Khan's directorial comeback packs a punch
Yash Raj Films' Eid attraction, Ek Tha Tiger has been in the news ever since it was announced and the main reason is that Salman Khan and Katrina Kaif have been paired together after a long time. The teaser trailer of Kabir Khan's directorial venture featured only Salman, but fascinated his fans all over the globe. Just when we were beginning to wonder why Katrina was left out, the makers released a poster that featured Kat with the punch line, 'The girl who tamed Tiger'. We were eagerly waiting for a trailer that featured both Sallu and the Chikni Chameli babe when a new poster of the film caught our attention. Unfortunately for us, this one was a total let down. We were sad to see the unimaginative poster that was just a rehash of two older posters. While those featured the stars separately, this one simply cropped and merged them together in an uninspiring image. We just hope that the theatrical trailer expected this Friday is better put together and actually has something new to offer.
ALSO READ: Katrina Kaif goes full throttle into action
Will Salman Khan's action films 'Sher' and 'Kick' be delayed?