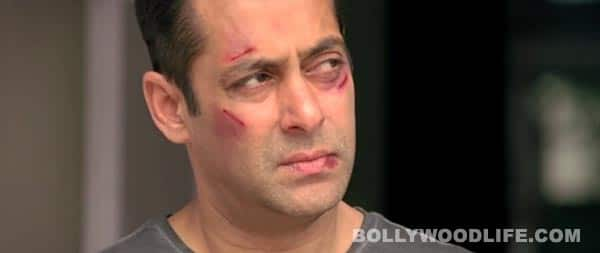 Salman Khan packs a solid punch in this pulsating number
Watch Salman Khan losing his temper when people question his true identity and what exactly he does for a living! Khan is playing a spy in his forthcoming film Ek Tha Tiger who works for India's intelligence agency RAW. Salman's jumpy character can't reveal his true identity or talk about his profession for security reasons, but at the same time he can't stand the incessant queries from his nosy neighbours. So for some people he is into administrative job and for many others he's a government officer, but nobody knows what he exactly does. This dilemma is well depicted in this fun number.
Cut to Istanbul where Sallu is seen jumping from the top of a building, punching his rivals in the gut and bashing them up like a pro. The action intensifies, with fast-paced James Bond-like theme song playing in the background. Must say, it's a cool number!
The excitement is further ramped up when Zoya ( played by Katrina Kaif) enters Salman's life. Zoya is a young British girl of Indian origin. She is a student at the Dance Academy in Ireland. Salman is completely enchanted by Zoya's charm. But why is this demure girl  jumping around with Sallu with the such gusto? Does the film have a big surprise in store for us?
We loved how the various facets of Tiger's life – his romantic side as well as his brave personality – are interspersed with the Tiger theme. Music composer Julius Packiam has done a fabulous job here. You must check this one out, right here!