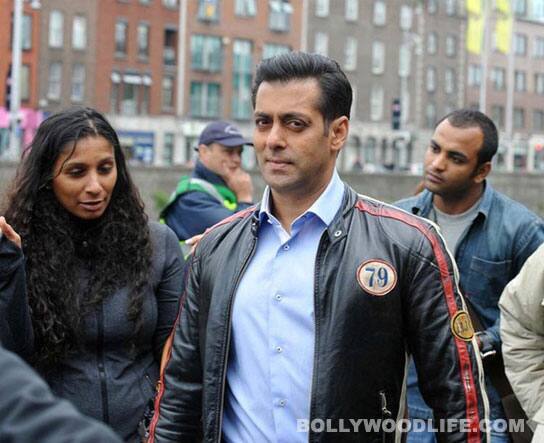 The Ek Tha Tiger director wanted his leading man to take on his enemies bare handed. Watch trailer to know what happened

Ek Tha Tiger is headed to becoming Salman Khan's biggest hit till date. Punters are having a field day betting their money on Salman. There is a strong buzz that ETT will beat 3 Idiots' box office record of Rs 200 crore. While we will have to wait to find out if that really happens, this Salman-Katrina Kaif thriller-cum-romantic story has managed to generate a huge hype for itself. Director Kabir Khan spoke to us recently, and shared the experience of making the film in which the Dabangg dude is turning spy for the first time.
Kabir said, "I was very clear right from the beginning that Tiger will not be anything like James Bond. Tiger doesn't wear slick suits, nor does he carry any fancy gadgets. He is all about brute force. He takes on his enemies with bare hands, and who but Salman could make this look believable? The action sequences that we have shot for ETT are nothing like anybody has seen before in Hindi films. Five minutes into the film and you know that he (Salman) is a Tiger. Woh sab ka baap hai (He is bigger than anybody else). We can't wait to watch Sallu bhai kick some ass on the big screen.
Watch the trailer here to see what is in store for you this Eid, courtesy Salman Khan!
ALSO READ: Ek Tha Tiger's four new promos: Salman Khan is thoroughly entertaining!