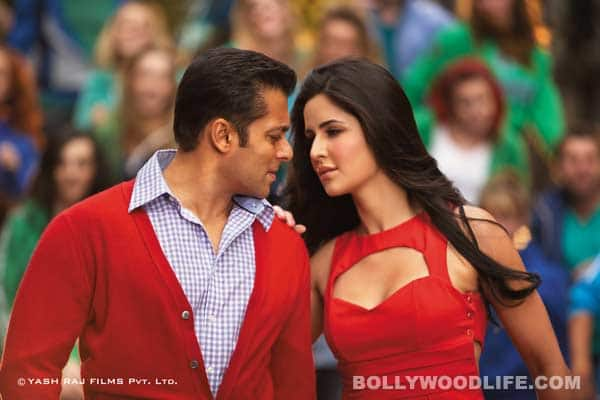 Salman Khan woos Katrina Kaif in this visually appealing song
Mashallah impressed us and while we are still trying to get over it, Yash Raj Films has released another Ek Tha Tiger song – Banjaara.Salman Khan and Katrina Kaif look good – yet again. The location has shifted from the stark landscape of Istanbul to the much more colourful cityscape of Dublin. The use of colors in the costumes and backdrop, and the festive atmosphere created make the song easy on the eyes and Katrina Kaif's very-mini skirt swirling as she 'plays' the bagpipes is certainly worth looking at. Sukhwinder Singh's vocals carry his trademark high notes, but somehow the visuals and the gypsy-song audio don't seem to gel together very well. What do you think?
Ek Tha Tiger is slated to release on August 15 and is directed by Kabir Khan. Watch Banjaara song here.