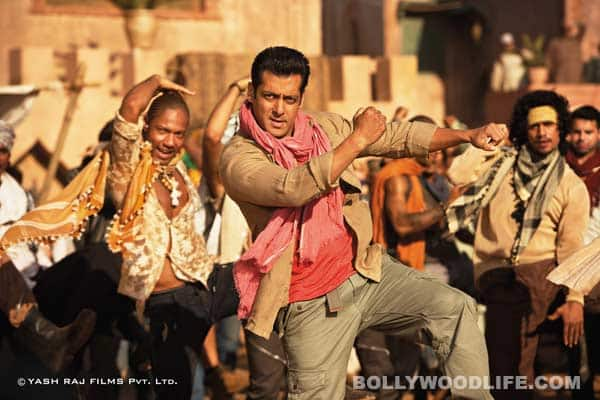 Multiplexes are slated to hike ticket rates for the Salman Khan-Katrina Kaif film, confirms a Cinemax official
Watching Salman Khan-Katrina Kaif 's film Ek Tha Tiger is going to cost dearly for their fans. Multiplexes will run the film in 90 percent of its screens, and despite that the ticket rates will be hiked. You will have no choice but to buy them if you want to catch your fave stars in action! Call it market dynamics or the holiday week of Independence Day and Eid, theatre owners are ensuring that the 'big ticket' movie sends their cash registers ringing and brings in a good amount of bonus.
Girish Wankhede, Deputy General Manager, Cinemax India Ltd confirmed to Bollywoodlife: "There will be a 10-15 percent hike in ticket rates for Ek Tha Tiger. The film will run in 90 percent of the screens of Cinemax." This essentially means that it will be easier for the Salman film to cross the Rs 100-crore mark in box office collections!
And if you think the rise in prices is just because it's a Salman-Katrina flick and a Yash Raj Films' production, and that rates will come back to normal next week, you're wrong. Wankhede said, "There will be no rollback on the rates in general, even after ETT is out of theatres."
It means that the hike in movie ticket fares is here to stay even post Ek Tha Tiger – whether a houseful audience is ensured for other releases or not. The charges had gone down during the thanda Indian Premier League season, but now that the festival season is back in Bollywood, the high fares are likely to stay on through Diwali, Christmas and New Year.