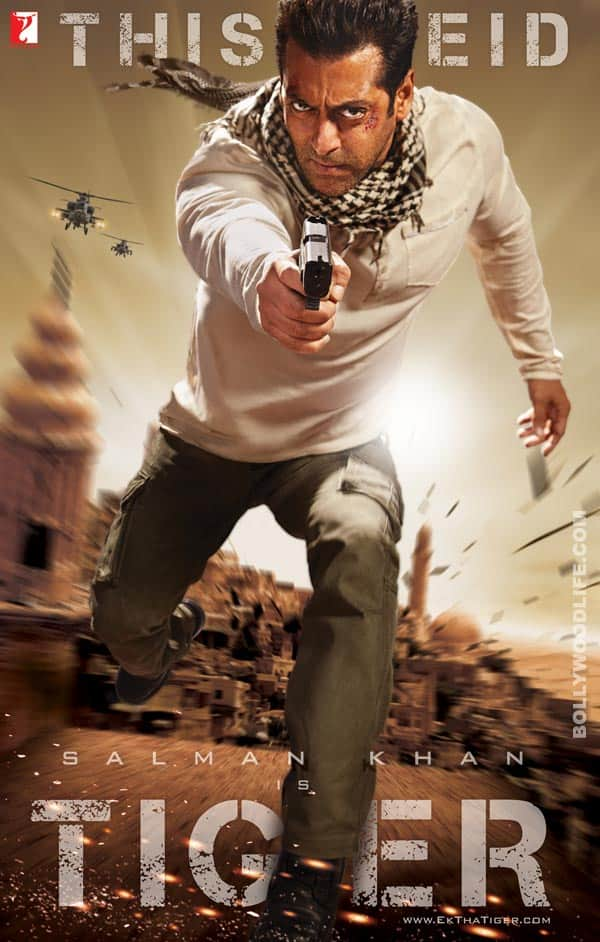 The first trailer of Salman's new film is out and worth going 'wow!' over
Salman Khan's Ek Tha Tiger might just be worth all the wait and delays. The first teaser trailer has been released and, we must say, we are impressed!
For once the buzz is right. Salman plays a RAW agent Tiger, whose mission is to fight enemy agents. And he does it with panache! Flying kicks, punches and bullets resonate as a voiceover explains that this is an untold story that may or may not have happened in the secret world of espionage. Does that mean the title is Ek Tha Tiger because Tiger meets a tragic end? We hope not! What did surprise us is that Salman appears just at the tail end of the teaser. Even more surprising is that not a single shot of Katrina Kaif has been included in the teaser. Wonder why. Is it because she doesn't have much to do? Anyway, it just gives us one more reason to await the theatrical trailer of the film. Won't you love to see Kat with Salman again? The teaser has left us asking for more. What about you?
Watch Ek Tha Tiger trailer here!