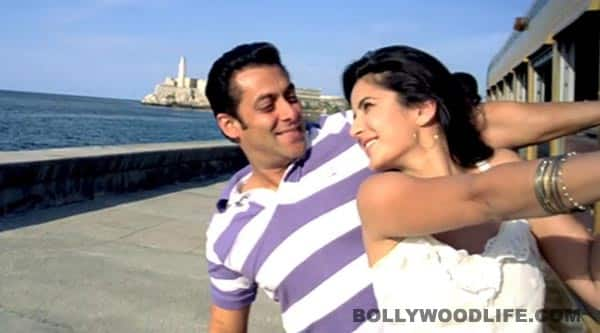 Watch Salman Khan do it all – action, romance, comedy, dance and drama – in four short promos. You just can't miss out on this supremely-entertaining package
He's the baap of entertainment. When it comes to breaking box office records and getting audiences to flock to the theaters for their dose of the quintessential masala entertainment no one can beat Salman Khan.
Watch these four short, snippety and juicy promos of Sallu bhai's upcoming film Ek Tha Tiger and you'll get just that! You will see all avatars of Salman in this audio-visual. From his romantic and colourful persona in the Laapata number and his jumpy streak while asking Katrina Kaif out to his gun-toting macho avatar and his fabulous comedy streak, Salman will show you all in these teaser promos. After watching the trailers and the songs, these promos are just the right amount of icing on the cake. Watch it here to believe it!