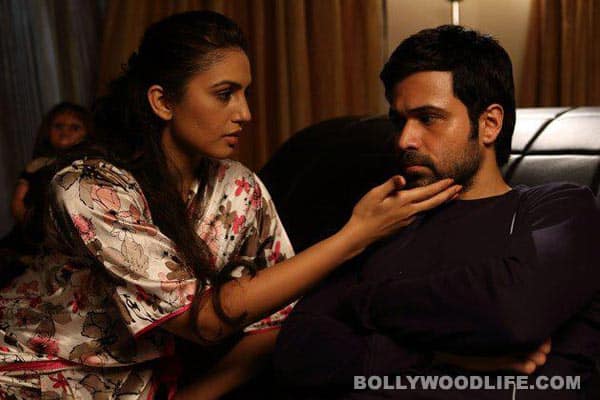 Vishal Bhardwaj's spook-fest has fared average at the domestic ticket counters
Producers Ekta Kapoor and Vishal Bhardwaj left no stone unturned to create awareness about Ek Thi Daayan. While the team was expecting good news from the ticket counters, the film managed to earn just Rs 5.24 crores on the opening day at the box office. After receiving mixed reviews from critics and a lukewarm response from the audience, The Emraan Hashmi-Konkona Sen Sharma-Huma Qureshi-Kalki Koechlin starrer has earned Rs 16.12 crores in the opening weekend.
The film minted only Rs 4.79 crores on Saturday and Rs 6.09 crores on Sunday. But our trade expert Akshaye Rathi feels, "Ek Thi Daayan is one of the most unique horror movies to have come out of the Indian film industry in a very long time. Unlike the regular ones which have scary looking creatures popping out of nowhere and loud background scores to scare the audience, this one sends a chill down the spine with the superb performances (specially by Konkona and Emraan) besides the novel plot. The weekend numbers may not have been as great as they were for Raaz 3 and a few other Emraan Hashmi films, but then if you draw parallels, Dabangg 2 earning Rs 158-odd crores after Ek Tha Tiger's Rs 189 crores didn't make it an 'unsuccessful' film! ETT is doing very well, in the light of the novelty it has brought to the horror genre for Indian films."
Emraan, too, is unperturbed by the BO collections."Thank you all for the awesome feedback Ek Thi Daayan. I assure you.. ull never look at a woman in a braid in the same way ever again," he tweeted.
The makers have already recovered 70-80 percent of the production cost from non-theatrical sources. It remains to be seen whether Ek Thi Daayan will bring in more footfalls in the coming days and help Hashmi create a new BO record. Watch this space for more box office updates!