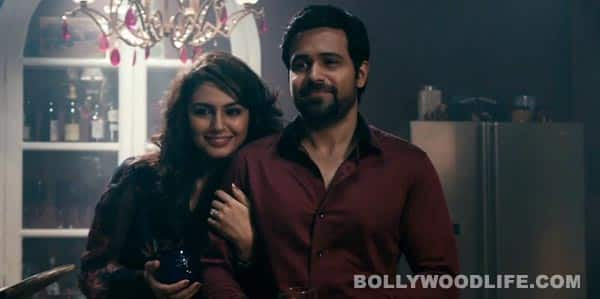 Music: Vishal Bhardwaj
Lyrics: Gulzar
Singers: Sunidhi Chauhan, Clinton Cerejo, Suresh Wadkar, Rekha Bhardwaj, Padmanabh Gaikwad, Sukhwinder Singh
You don't generally expect wonderful music in a horror flick, but when music director Vishal Bhardwaj is at the helm of things, expect the unexpected. Ek Thi Daayan's first song Yaaram is a perfect example.
It begins with an acoustic guitar, Sunidhi Chauhan's soft singing and a soothing tune, and goes on to become a high tempo number. Add to that Gulzar's out-of-the-box lyrics that include words like filein – files, ainake – eye glasses (this word I have never heard in a song), laptop, mobile phone and others, and you've got an unconventional, romantic song on the tracklist of this horror movie.
Suresh Wadkar, one of Vishal Bhardwaj's favourite singers, sings the wedding song, Tote ud gaye. A dhol and electric guitar number, it's catchy in parts but has a slightly disappointing stanza that fails to hook you. This one's just an average track.
After this song, the proceedings get darker. Next up is Kaali kaali. Low piano notes and a haunting tune make it an ominous track. Singer Clinton Cerejo's low tone and lyrics like kaali kaali aankhon me kaala kaala jadu hai are bang on. But some more sound samples could have made the song creepier, more haunting.
The next number won't disappoint though. Vishal pays a tribute to yesteryear's haunting melodies like Kahin deep jale kahin dil from Bees Saal Baad or Naina barse from Wo Kaun Thi, with Lautungi main. Laced with sounds of crickets and payals, and aided by a menacing tune, this one is the eerie element in the movie soundtrack. Lyrics like Sahmi sahmi raaton mein sahmi sahmi chalti hoon and Rekha Bhardwaj's raw voice make this song truly scary fare!
Sapna re sapna sung by young Padmanabh Gaikwad is a melancholic lullaby with beautiful lyrics like Bhoore badlonwale bhaloo, loriyan sunaye. A soft piano and guitar song, into which Padmanabh instills pain and peace at the same time with his voice.
The music of Ek Thi Daayan is melodiously eerie and eerily melodious. So just turn off the lights, close your eyes and enjoy these haunting melodies!
Rating:
out of 5
Reviewed by Suparna Thombare
* Poor
** Average
*** Good
**** Very good
***** Excellent