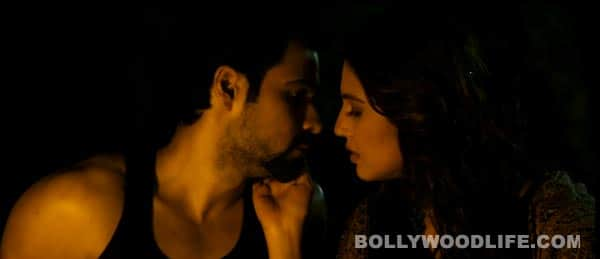 Watch the promo of Ekta Kapoor's forthcoming horror flick and tell us if this dark mystery can keep you intrigued
The promo of Emraan Hashmi's forthcoming release Ek Thi Daayan, co-starring Kalki Koechlin, Konkona Sen Sharma and Huma Qureshi, forewarns you of a concrete rule that applies to every witch – Once you sleep with a daayan, she never lets you sleep. This line or something to that effect made us ponder if Hashmi's dark past has come back to haunt him. Did he sleep with a daayan who has come back into his life with an ulterior motive? Going by the promo, one can sense that the plot looks very dark and gritty.
Huma and Emraan play a couple. Emraan is a magician-cum-theatre artiste who is happy with his life, before a certain daayan (Konkona) enters it. Emraan thinks Konkona is the evil witch but his wifey Huma and friend Kalki are not willing to believe his tale. They think that the existence of a witch is a figment of Hashmi's overactive imagination. Is he hallucinating or has the real daayan appeared in Hashmi's happy life. Take a look at Kannan Iyer's forthcoming directorial venture and tell us of you can solve the mystery!