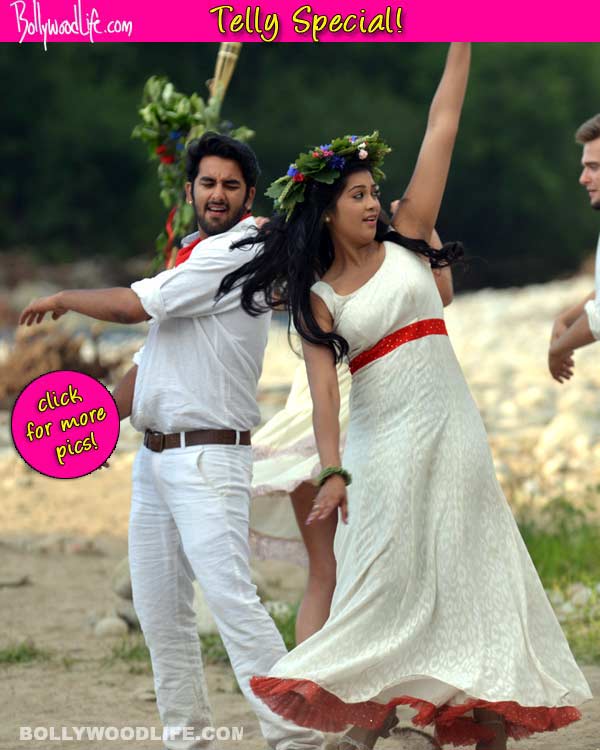 skip advertisement
The duo is in Poland to get some knowledge on farming techniques and ideas so that they can implement the methodology in their agriculture school in Punjab
Star Plus' Ek Veer Ki Ardaas Veera's team was in Poland for ten days to shoot an important sequence which marks the re-entry of Nihal Singh (Kapil Nirmal).
This will also mark the romance between Veera (Digangana Suryavanshi) and Baldev (Vishal Vashishth).
The team shot across various breathtaking locations such as Krakow, Pieniny, Church of Virgin Marry, Lover's Bridge and many other tourist places. The highlight of the international shoot was Poland's folk festival – Kupala Night which is a joyous celebration of fire, water, the sun, moon, bumper crops, fertility and love. We will see how Veera and Baldev come close to each other during the festivities.
Talking about her experience while shooting in Poland, Digangna aka Veera said, "Poland is a beautiful country and it has been a wonderful trip. We've shot against the backdrop of some of Poland's most iconic tourist attractions. People there are extremely humble and supportive; we in fact shot for one of the trademark festivals known as Kupala Night."
Vishal, who plays Baldev, added, "It was a great experience to shoot in Poland. Apart from authenticity, outdoor locations bring a fresh look, add to the flavour and break the monotony. We got excellent cooperation from the Polish ministry of tourism and the people of Poland."
As per the storyline, Nihal has invited Veera to Poland to educate her on the latest farming technologies. He puts Veera and Baldev through some rigorous tests, which they surpass with flying colours. However, when Veera sees Nihal, she is surprised and requests him to come back with her. Will Nihal agree or not remains to be seen.
Watch this space for more updates on Ek Veer Ke Ardaas Veera.