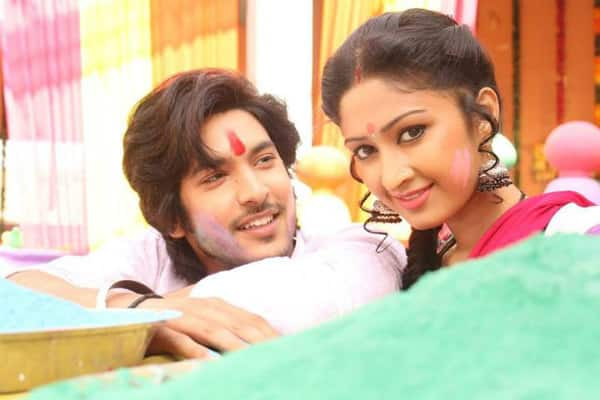 Ranvijay may have married Gunjan for love, but there is no such feeling between the couple anymore
Everyone knows that Ranvi (Shivin Narang) was head over heels in love with Gunjan (Farnaz Shetty). Even when she rejected him, Ranvi took it in his stride and moved on. Circumstances forced them to get married against her wishes and she hated Ranvi for it. More 'coz her family had become devotees of Ranvi and did not pay any heed to her wishes or dreams.
Gunjan always dreamt of going abroad (read Canada) and away from the pind to live a better life. But when she got married to Ranvi all her dreams were shattered. She has been carrying around that anger in her heart and mind for the longest time, unfortunately Ranvi has to bear the brunt of it.
We recently witnessed that Gunjan understands Ranvijay's sacrifices and decides to help him out and win him over. Of course Ranvi doesn't get floored 'coz he knows Gunjan is merely trying to return the favours he has done for her.
In the upcoming episodes, we hear that Ranvi will plan to send Gunjan to Canada. Now doesn't that remind you of Ajay Devgn and Aishwarya Rai's Hum Dil De Chuke Sanam where he took his wife to Salman Khan and tried to reunite them? Well we are sure Ranvi plans to take Gunjan to Canada, but his wife has no lover there, what will the two do there?
Guess we'll have to wait and watch to find that out!