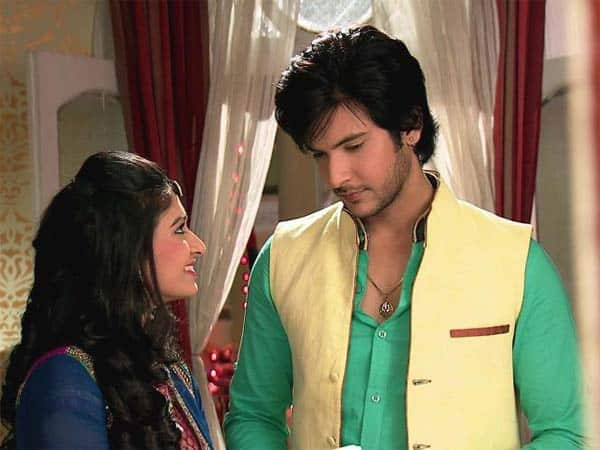 Ranvi has been in love with Gunjan forever, but the latter did not share the same feelings
Ek Veer Ke Ardaas Veera's Gunjan (Farnaz Shetty) always hoped to be loved and favoured by her mother the way she did her son Baldev (Vishal Vashishtha). When Gunjan announced that she wanted to try acting in films and was planning to audition for the movie, her mother was overjoyed. Bansuri (Vishvapreet Kaur) suddenly began showering her daughter with love and attention, something Gunjan craved since childhood.
Unfortunately, the producer was a lecherous man who just wanted to sleep with Gunjan. He offered her the movie on the condition of sleeping with him. Initially Gunjan refused and ran back crying to her mother. But Bansuri told her to do whatever it takes to get in to films. So Gunjan agreed to the producer's demand and entered the vanity van with him.
In the upcoming episodes the makers will show how Ranvijay (Shivin Narang) will save Gunjan from the clutches of the producer, but instead of being thankful, she will shout back at him. However, when the news spreads in Pritampura that Gunjan was caught in a vanity van with another man, her father – Sarpanch Balwant (Yajuvendar Singh) will suffer a heart attack. He will then order her to get married to Ranvijay 'coz he is the only one who will marry Gunjan now.
Gunjan will still refuse the alliance, but her father will tell her that she lost the right to choose her groom when she entered the vanity van.
On the other hand, Ranvi's family will also be against the alliance, 'coz they believe Gunjan is the wrong life partner for their son. Nonetheless, they will still agree to make Gunjan their bahu for the sake of the Sarpanch.
Will Ranvi ever be happy in this marriage of convenience? Or will Gunjan eventually wisen up and realise the true worth of Ranvi?
Keep watching this space to find out!