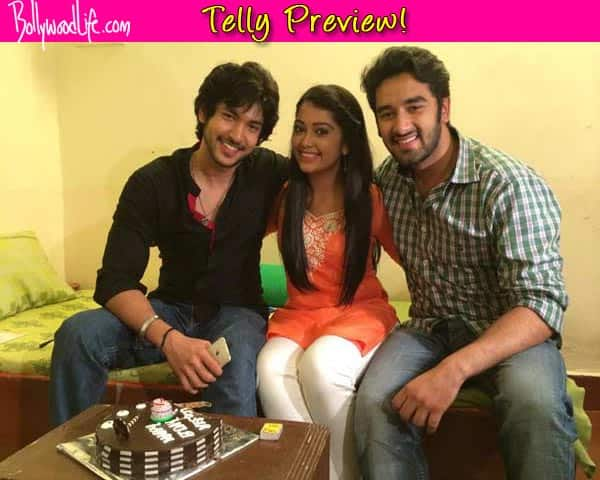 The new couple of the popular Star Plus show is head over heels in love with each other
In the last episode of Ek Veer Ki Ardaas Veera, Baldev (Vishal Vashishtha) claims that before Ranvijay (Shivin Narang) leaves for Mumbai, in order to expand his music career, he wants to talk to him. Baldev in his cute way starts practicing on how to approach Ranvi and tell him that he is in love with Veera (Digangana Suryavanshi) – Ranvi's sister. Unfortunately, when Baldev is expressing himself, Ranvi gets called for some work, so he doesn't hear what Baldev has to say.
In the next episode, Baldev writes a letter to Ranvi, explaining his relationship with Veera and asking for his blessings to marry her. He mentions that the feelings between them are mutual and they need his permission before tying the knot. Ranvi gets the envelope, but when he opens it, the letter is missing from it. Now we are not sure where the letter went or if someone purposely removed it from the envelope. We believe that Veera intervened 'coz she is not ready for marriage and she doesn't want to trouble Ranvi just before his trip. Basically, Baldev is unable to communicate his feelings for Veera to Ranvi.
Noe will Baldev be able to get Veera in his life or will Ranvi ultimately select a groom for his little sister, we'll have to wait and watch. Stay tuned to this space to find out…