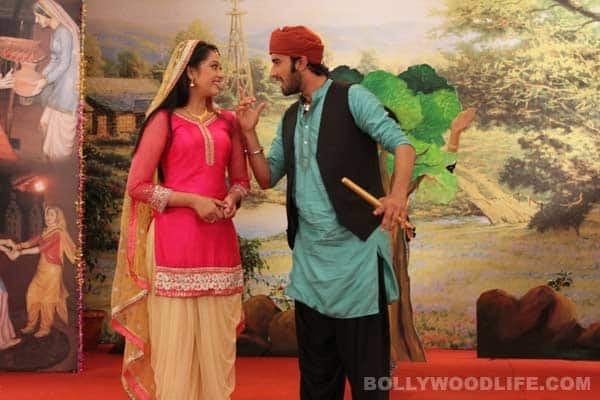 Love is in the air of Pritampura, or should we say in the dreams
We have not even registered the fact that Ranvijay (Shivin Narang) and Gunjan (Farnaz Shetty) are married and the makers have already planned another wedding sequence. This wedding will take place between Veera (Digangana Suryavanshi) and Baldev (Vishal Vashishtha). Don't worry; it is not a real wedding, just a dream sequence.
We all know that Baldev has fallen in love with Veera and is realising it every day. In the upcoming episodes, Baldev will see a dream where he is putting varmala (garland) around Veera's neck and the two are getting married. That's when Baldev will decide that he wants to settle down and marry Ranvi's sister. However, Veera does not love nor does she like Baldev. They have been arch nemesis since day one, but will Baldev's changed behaviour change Veera's mind?
According to what we hear, there will be pressure on Veera to marry Baldev. But our heroine will not succumb to pressure. However, when Ranvi and Gunjan's relationship is put at stake, Veera will be forced to agree. Now we can't confirm if the wedding will happen or not, but Baldev will definitely try every trick in his book to get hitched with Veera.
Guess only time will tell if the enemies will unite or not. Keep watching this space for the latest updates on this!