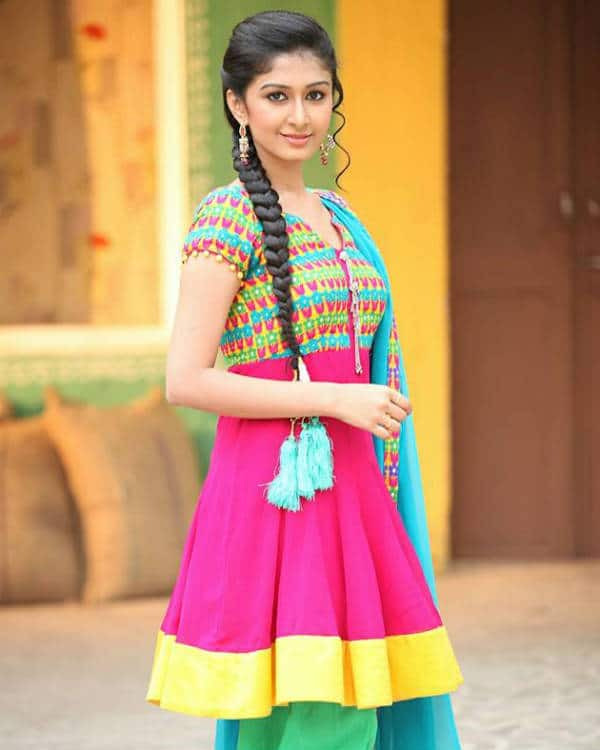 Seems like the two ladies who hated each other before will unite to make Gunjan and Ranvijay's life bliss!
According to the latest gossip from the sets of Ek Veer Ki Ardaas Veera, Bansuri (Vishavpreet Kaur), who used to initially not think of Ranvijay (Shivin Narang) very highly, will suddenly have a change of heart. Surprised? Well, read on!
While Baldev (Vishal Vashishtha) is desperate to become the Sarpanch of Pitampura, everyone in the pind is rooting for Ranvi instead. Seeing this, Bansuri will change her behaviour towards Ranvi and will begin to support him in every matter. So much so, that she will even scold Gunjan (Farnaz Shetty) for behaving badly with her dearest son-in-law and will ask her to go back to her in-laws' house.
Gunjan, who is forced to come back to Ranvi's house will be stopped Veera (Digangana Suryavanshi) at the doorstep. She will put the condition that Gunjan can only stay in the house if she proves to be an ideal wife and daughter-in-law. Gunjan, with her mammoth sized ego will accept the condition and promise Veera that she will beat her in this challenge.
With so much drama going on, we wonder if the makers will next show Veera and Bansuri joining hands to get Gunjan back on the track. Well, let's wait and watch. Meanwhile, how do you think will Baldev react when the villagers make Ranvi the new Sarpanch?
Leave your comments and tell us what you think BollywoodLifers!