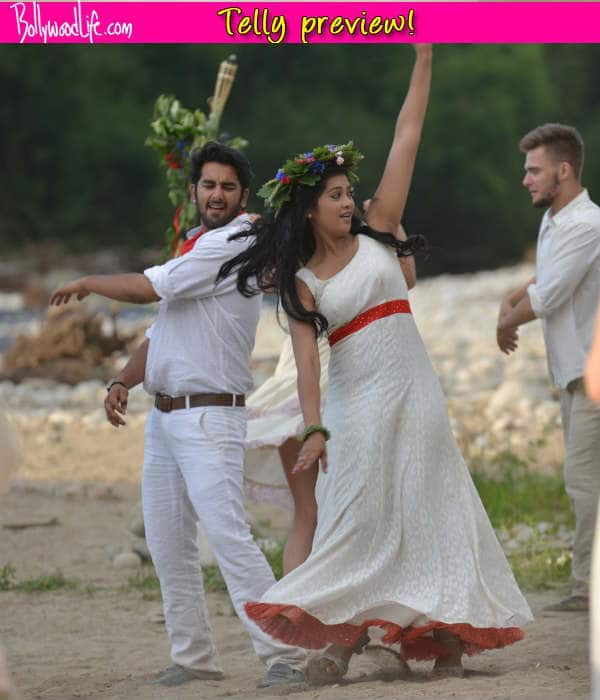 Their relationship was one sided all this while, but looks like the trip to Poland has changed the equation
Ek Veer Ki Ardaas Veera is currently showcasing Baldev (Vishal Vashishth) and Veera (Digangana Suryavanshi) closeness. All this while Veera never responded to Baldev's advances and maintained that she could never view him as anything other than her friend.
However, on their trip to Poland, Baldev took care of Veera, he nursed her when she fell sick, helped complete her tasks and more. Somewhere down the line, we believe Veera started developing feelings for him, but never let it show 'coz she clearly didn't understand it herself. During the Poland festival – Kupala Night, the duo danced together and that's when Veera started feeling that her emotions towards Baldev are changing and it is more than friendly.
In the upcoming episode, we will see  Veera and Baldev leaving Poland to come back to Punjab. On her way back, Veera will put a padlock on Poland's Tumski Bridge with Baldev and her name on it and throw the key in the river. Apparently, it's a very popular tradition for lovers in Poland. So will Veera confess her feelings to Baldev? Well our sources inform that Veera will tell Baldev how she feels in Punjab, but the confession will not happen anytime soon.
Watch this space for more news on Ek Veer Ki Ardaas Veera.