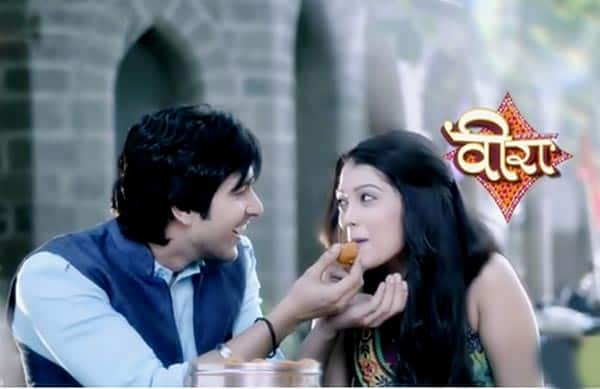 The upcoming track of the popular serial will witness an interesting twist
Ranvijay Singh Sampooran (Shivin Narang) is a like a mother and brother to Veera (Digangana Suryavanshi) and shares an unbreakable bond with her. In the upcoming episode we will see Baldev's friends attacking Ranvi. Well they say, there is a reason for everything, and this attack has one too. Baldev goes to the villagers with an offer to sell their land in return for a huge amount as he plans to sell the land to a builder to build a mall and theater. But his plan is refuted by the villagers as stop Ranvi from signing the papers. Baldeva's friends will then attack Ranvi .
After this incident, we will see Veera doubting Baldev and hence following him, to learn something about him which shocks her. Uh oh, looks like Baldev will be in trouble. This week doesn't seem very happening for the lad, who was always a guide and a friend to Veera. What exactly does she find? Will she teach Baldev a lesson which he will find hard to forget? Never underestimate a woman, especially Veera. We might just see Baldev pay for his deeds. Well, Bollywoodlifers, we will just have to wait, but definitely watch.