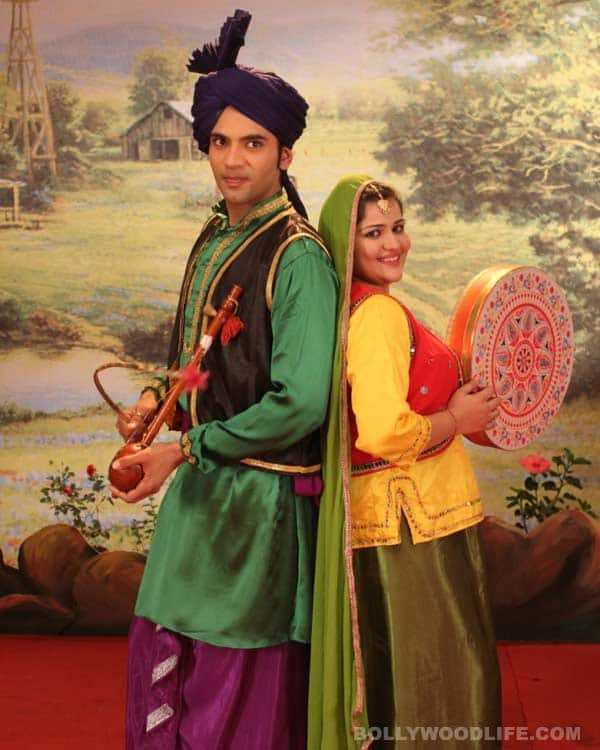 skip advertisement
Love is blind, but will a practical girl like Veera overlook Karan's true nature?
Karan (Ankit Bathla) and Veera (Digangana Suryavanshi) were studying together in Delhi and he has now come to her village to visit her.
When the duo learn that the electricity wires of their village have been cut, Veera comes up with the plan to install solar panels in everybody's house. Of course, it's a winner idea and everyone supports her. Veera and Karan get together to help everyone and begin their work. The next day when they come to resume work, they see that someone has wrecked the panels on purpose.
Our little birdie from the sets informs us that Veera is organising a nautanki on Heer-Ranjha along with a few friends. Now we all know that Veera has been developing feelings for Karan; and being outspoken as she is, she decides to propose Karan during the nautanki.  However, she comes to know that Karan is the one who wrecked the solar panels. While Veera has no clue why he did it, she plans to expose him in front of everyone. When the villagers learn about Karan's deceit, they throw him out.
In spite of being heartbroken, Veera puts up a brave front before everyone. Baldev (Vishal Vashishtha), who loves picking a fight with Veera, notices that no matter what he does Veera does not respond. So he keeps creating scenarios which would normally infuriate Veera. We wonder if this incident will mark the beginning of a new phase in Veera and Baldev's life.
With Karan out of the picture, Veera fakes a happy face and looks for a reason to remain motivated in life. Will Ranvijay (Shivin Narang) help her come out of her depression? Or will Baldev's antics distract Veera from her sadness? That remains to be seen.