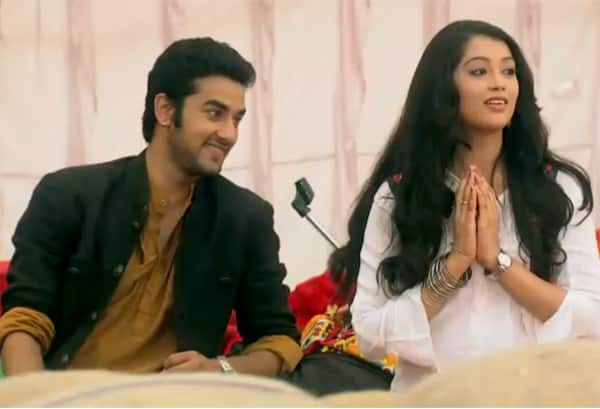 Veera and Baldev will be seen spending some lovey-dovey moments
The makers of Ek Veer Ki Ardaas Veera are planning to take the element of entertainment a notch higher, it seems. Ranvijay aka Ranvi (Shivin Narang) and Gunjan (Fernaz Shetty) are all set to leave for their honeymoon, which is sort of a tirth yatra, we hear. Yes, you read that right. But why a tirth yatra instead of a romantic getaway to an exotic island? Well, the story goes something like this…
It was Chhaiji (Shagufta Ali), who had originally planned to take this tirth yatra but had to drop the plan owing to health issues. That's when Ranvi decided to fly off along with Gunjan.
But Veera (Digangana Suryavanshi) wouldn't want her beloved brother's honeymoon to be a boring one and hence will plan a different trip for her Veerji and bhabhi altogether. Instead of sending them to a temple, she will plan a romantic getaway for the couple. "Once away from home Gunjan will realise her love for Ranvi and the couple will be seen spending some sweet moments together," a source was quoted by a portal.
On the other hand, Veera and Baldev (Vishal Vashishtha) will also be seen spending love-filled moments with each other. Baldev will be seen trying his luck to propose Veera, only to get a challenge from her to prove his feelings. And guess what? Baldev will complete the first challenge successfully, which will totally impress Veera.
So will Veera finally accept Baldev's proposal, or will she throw another challenge at him? Well, all we can do is just wait and watch.