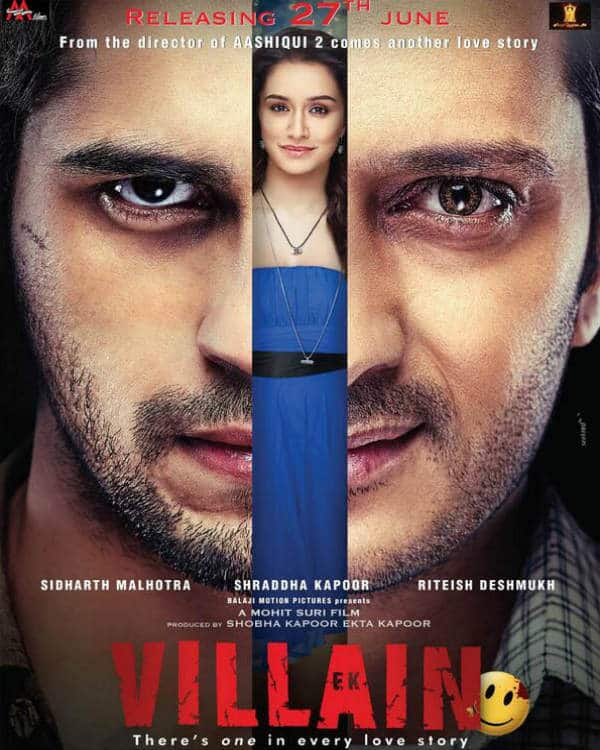 A lot has been talked about Shraddha and Sidharth's romantic thriller. Here's our verdict
Starring Sidharth Malhotra, Riteish Deshmukh and Shraddha Kapoor, Ek Villain hits the theatres tomorrow. While various theories are doing the rounds about the film's plot, the truth will be unraveled tomorrow. Our critic Avinash Lohana is currently watching the film and he has sent the first impression of the suspense thriller.
Avinash says, "Ek Villain starring Sidharth Malhotra (Guru) and Shraddha Kapoor (Aisha) is a melodic narration of a not so new love story. However, the makers have a twist this time. Earlier what was known as a angry young man, in this film is called a Villain. There are two parallels in this story, one is the brewing romance between Guru and Aisha in flashback, other is Guru's thirst for vengeance. His lady love Aisha is killed in the first ten minutes of the film. While Shraddha's character is bubbly and adorable, Sidharth is not very convincing as an action hero, though overall he has done a good job. Will Guru be able to find the real villain?"
Keep watching this space for Ek Villain full movie review!