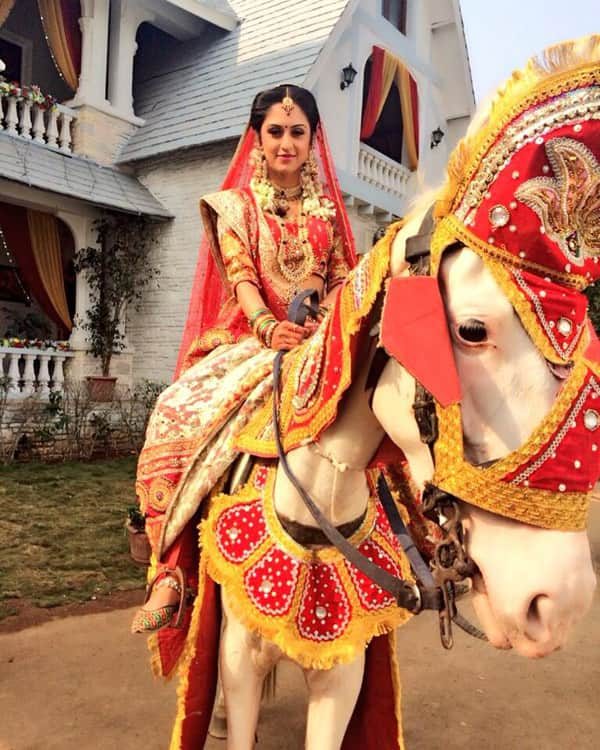 The couple is finally gearing up to tie the knot, but not before a whole lot of chaos in their lives
Sakshi (Krystle D'Souza) and Karan (Karan Sharma) are getting hitched soon, but not willingly. Their parents have decided their alliance, but Sakshi doesn't have much hope with the relationship and Karan doesn't wish to let go of his freedom just yet.
Just before the wedding, Karan locks up Sakshi inside a room. But ultimately, to spare his mother from the humiliation and insult, he decides to get Sakshi back. While he is on his way to the bride's room, it accidentally catches fire. He manages to save her and hopes that they will reach the wedding venue on time. As fate has it, things further go wrong when Karan finds his car tyre punctured.
The Ekk Nayi Pehchaan couple then is seen riding a horse to the wedding. Funny as it may seem, both the actors had a blast on the horse ride. It was indeed a first for them. Krystle later tweeted, "Oye aaj kal di kudiyon ki koi limit naa… Ghodi chad ke aayi dekho attitude ki maa…" We agree!