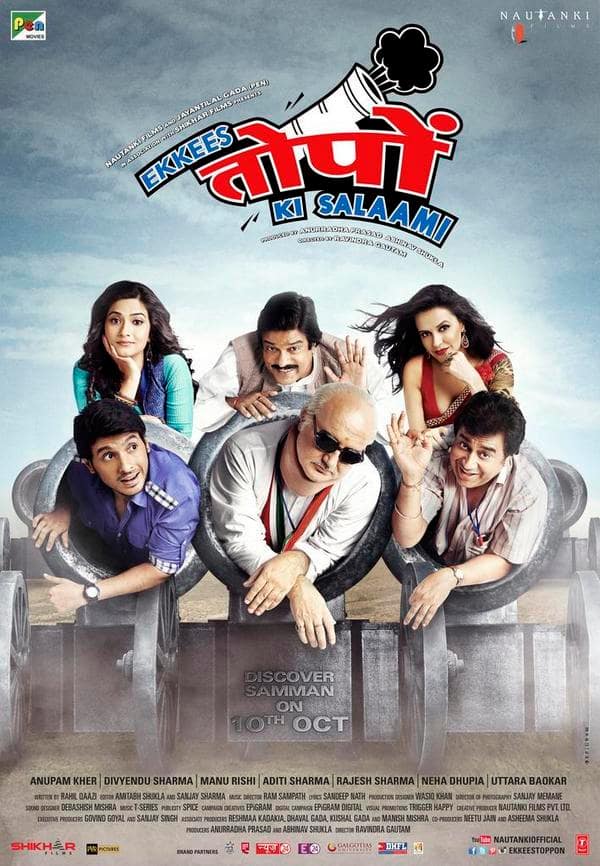 The film is being promoted by Shah Rukh Khan
A righteous father passes away and just before dying he commands his last wish, that to get the ultimate respect. Two sons who have been spoilt and unloving all their lives, determine to fulfill their father'sdeath wish and what entails is a hilarious yet emotional journey. Here is five things we liked about the trailer:
Ekkees Toppon Ki Salaami looks like a film which has emotional drama and laughter in the perfect balance. Tabhi toh, even when King Khan heard the script he was so moved that he immediately offered to attend its trailer launch and promote it later as well.
Anupam Kher, the veteran actor who gets under the skin of every role he plays can be seen playing an honest and proud citizen of the country the government has wronged. We look forward to another moving performance after Khosla ka Ghosla and Special 26.
Divyendu Sharma plays the younger son and his natural and effortless manner of getting the pulse of every scene he enacts looks impeccable onscreen.
Manu Rishi plays the elder son and we have already seen him dazzle in Oye Lucky! Lucky Oye! We are expecting lots from his performance in this one as well.
Neha Dhupia and Rajesh Sharma play the apt supporting cast. Neha's sexiness is complemented by Sharma's libidious performance and that brings hilarity to the sceen
We are excited to watch how the story of this one unfolds!