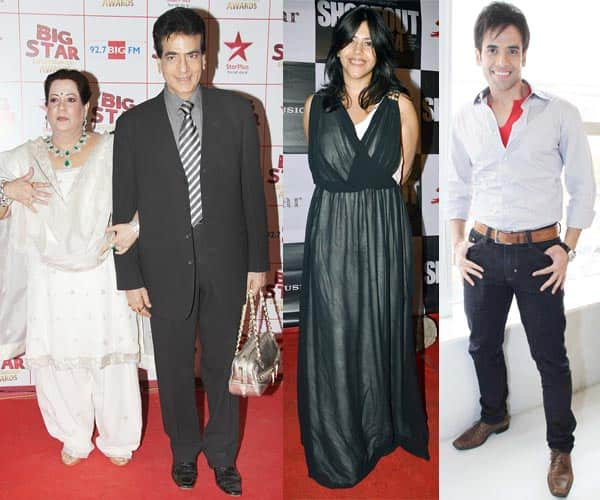 While Lord Ram was subjected to 14 years of exile, drama queen Ekta Kapoor and her family have spent 14 years without a family vacation!
Jeetendra, Shobha, Ekta and Tusshar Kapoor  may all belong to the same industry but they still don't find time for each other. Though theirs is a close-knit family, they barely ever wine and dine together. They've been so busy with their respective careers that the Kapoor clan hasn't taken a family holiday in the past 14 years, except for a day trip to Tirupati last year.
Now we hear that, the Kapoor family is all excited for their first family vacation after 14 years to the South of France. Shobha's best friend's son is getting married in Cannes this October. Jeetendra and Shobha plan to attend the wedding with Tusshar. Ekta will give a miss to the wedding in Cannes as her own best Anita Hassanandani is getting married around the same time in India. However, the Kapoor lass will join her parents and brother for a one-week holiday in the south of France post Anita's marriage. Yipee!
And guess what? Mommy Shobha wants to make complete use of the one-week of vacation with her children and has plans to pamper them with tons of shopping. Well, post this vacation, we can expect Ekta Kapoor to be better dressed then! Fingers crossed until then!