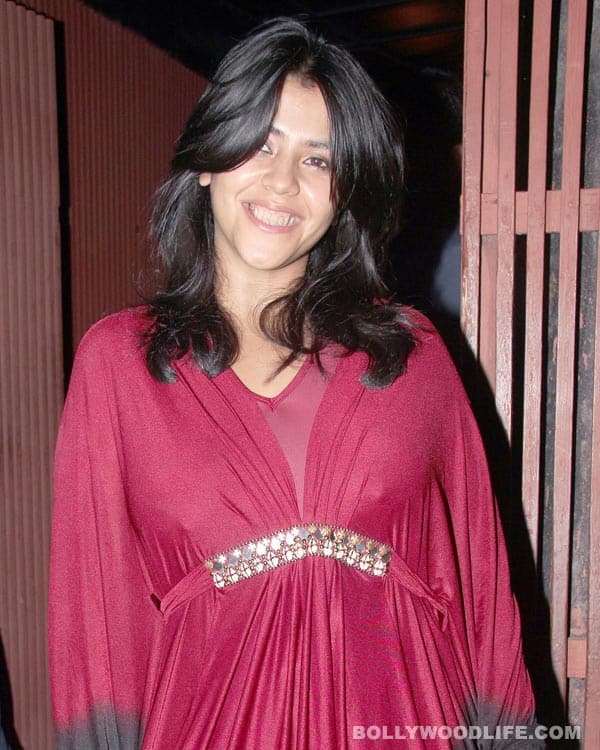 But will all this really help the Emraan Hashmi-Kalki Koechlin-Konkona Sen Sharma-Huma Qureshi starrer Ek Thi Daayan earn rave reviews?
There was a buzz about the Ek Thi Daayan makers setting base at the Maha Kumbh mela in Allahabad. And now, as D-day inches closer, we get a sneak peek into their itinerary. So what will the coming days be like for Emraan Hashmi, Huma Qureshi and Ekta Kapoor?
Birdies suggest that Honourable HH Pujya Swami Chidanand Saraswatiji, Founder of Ganga Action Parivar, President of Parmarth Niketan Ashram, Rishikesh, has invited Emraan, Huma and Ekta to the Mahayagna called Daayan Mukti Yagna that has been scheduled for 10 am on February 9. Post that, the Ek Thi Daayan trailer will be shown to everyone present, which will kick-start a debate on the existence of daayans (witches) in this world. The schedule also includes a visit to the Lete Hanuman temple, meditations, Shaahi Snaan and an interaction with the media.
All this makes us wonder about the real reason behind this sho-sha. While feathered friends close to Ekta are of the opinion that the small screen wizard wants to ward off the negative energies attached to the film, we suspect that this is just a hatke strategy to promote Ek Thi Daayan.
Whatever the reason, do you think it will work? Will the puja at the Maha Kumbh mela translate into a resounding box office success? What do you think, peeps?