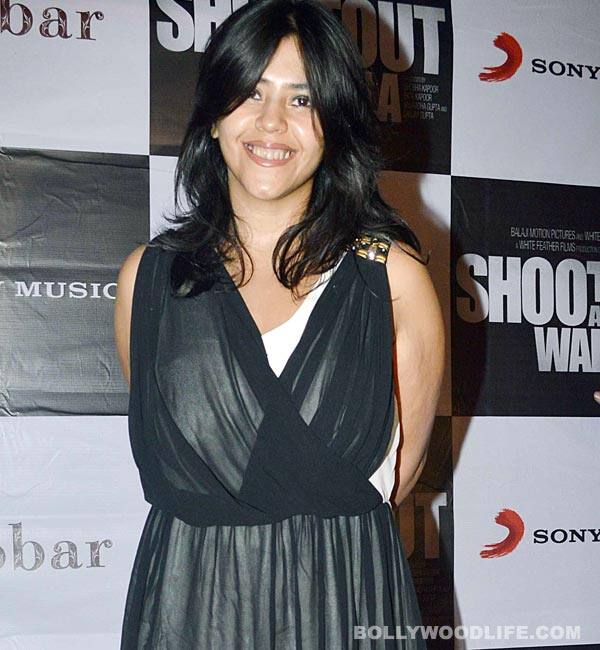 The TV czarina has been vigorously promoting Ragini MMS 2 with Ms Leone since the last few days
Ekta Kapoor's Ragini MMS 2 starring the sexy Sunny Leone releases this week. Since the release of the horrex is just around the corner Ekta has been promoting the film with the former adult actor and is leaving no stone unturned. The two are seen on promotional events, television shows, interviews among a lot of other activities.
In a recent interview to a leading daily, the Kapoor girl said, " I would love to be Sunny at least for a day to know that every man is thinking of me sexually. I'd love it. I don't know Sunny, but perception for me is the main thing basis which I decide who I want to work with. Objectification of sex happens in the mind of the person who objectifies. Your mind is dirty when you objectify a woman. A man when he removes his shirt is called a Casanova. When a woman wears something revealing, she is called a Slut. In your house you check her out, in public you ridicule her. For me, Sunny is Silk (The Dirty Picture) in some way. She is a woman who is comfortable with her sexuality. I am honoured working with Sunny. The boys may like some other scenes from the film, but for me, as an actor, she has done such a good job that in the end she takes the film with her and I felt happy for her.