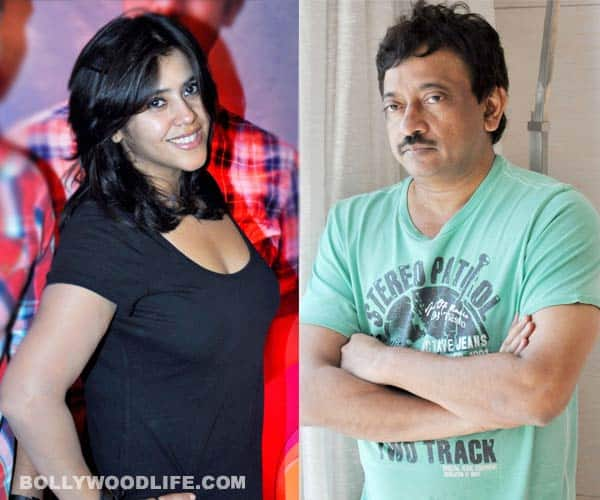 The XES director was having trouble finding a producer but looks like his problem is solved
A little birdie tells us that Ram Gopal Varma will be teaming up with the Balaji head honcho, Ekta Kapoor for his next film. Now RGV can breathe a sigh of relief especially as things haven't been in his favour lately. The debacle of his last venture Ice Cream and then his online tutorial to teach the art of 'quick and slick' filmmaking being called off due to technical issues, is still fresh in people's mind. However now, that's a thing of the past as finally, there's progress on his next film.
A source was quoted, "The script of the film has been ready for a while. Unfortunately, Ramu had some trouble finding a producer for it. With Ekta's backing, there's nothing to stop Ramu's film from being seen as the 'project to watch out for' in Bollywood." Reportedly, Ekta and RGV met during the promotions of Ek Villain and that's when the latter mentioned the film. The source added, "Ramu had bounced the idea off Ekta and in two days, she agreed to the script."
Tanuj Garg, CEO of Balaji Motion Pictures said, "The project is in the pipeline, but it's too premature to talk about at this stage."
Well, the formal announcement of this tie-up will be made soon, we hear. So, stay tuned!