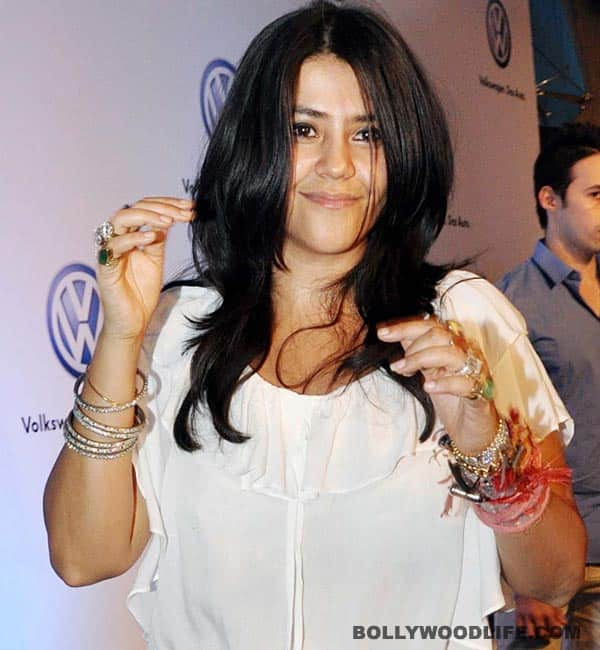 The queen of soaps has signed up for a business development programme at the prestigious American university
Ekta Kapoor has entertained us with her dramatic productions. The television heavyweight has achieved an unparalleled success with her production house Balaji Telefilms. And now, the 37-year-old wants to begin a new chapter in her 'entertaining' life as she gears up to take on a new role – that of a student. Ekta has enrolled for a business development course at the Harvard University, which will kick-start on May 3 next year. But why is the queen of Indian television excited about going back to school, we wondered? "The idea originated sometime ago. And now it has finally taken shape. I am very excited. I would love to be a student again, "said Ekta in an interview to a daily.
Ekta has enrolled for a three-year degree programme for which she needs to be at the University for one month every year, for three consecutive years. She wants to learn and then employ important lessons of business management to take her production company to the next level. "I want my company Balaji to attain the best possible growth. I have always wanted to take my knowledge to the next level," added Ekta.
With Ekta's business management course starting next year, all we can expect is corporate-centric hysterical soaps from Balaji productions in the days to come. Wink wink!