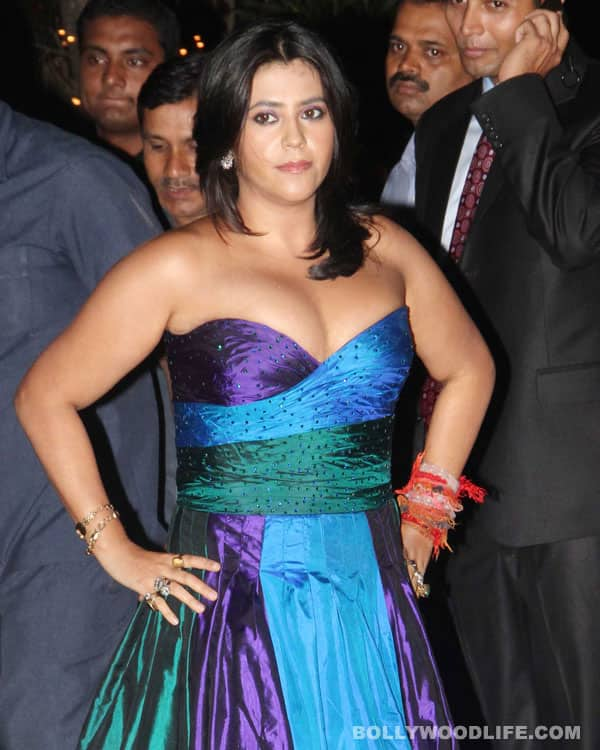 The birthday gal has made her big resolution for the coming year
Look at the photo above. It's a shock, isn't it? Ekta Kapoor, who usually dresses stylishly, showed off her abundant curves at Karan Johar's 40th birthday bash last month. Fashion critics went into overdrive criticising her dressing sense and her fans groaned that she had regained all her baby fat. Now we hear that we are not the only ones who are unhappy with her new size. Ekta has decided that she is going to go back to her formerly slim figure.
She said in an interview to a daily that the one thing she wants most on her birthday is to lose weight and become healthier. And she wants to do it before her next birthday. We hope she does manage it, 'cause we don't want to see a repeat of her KJo birthday bash fashion disaster in the photos of her 38th birthday party. Good luck, Ekta!