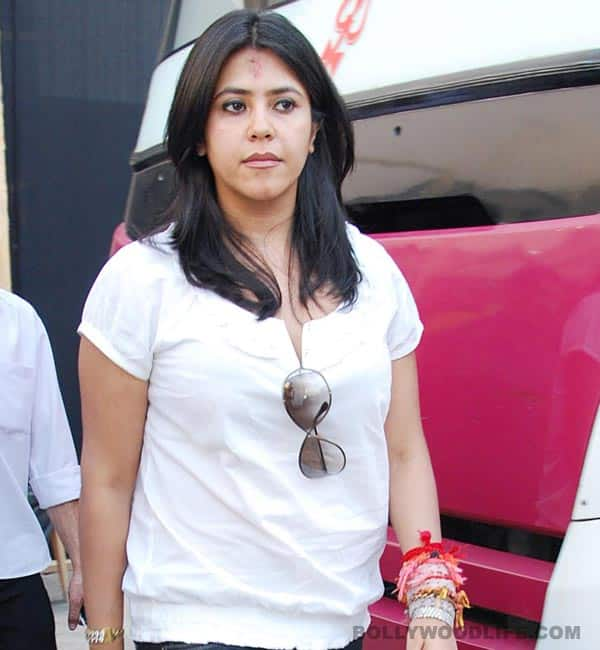 Ekta Kapoor has come up with an unique idea to guard the secret of her upcoming film with Vishal Bhardwaj
In order to protect the suspense of her forthcoming release Ek Thi Daayan, Ekta Kapoor has come up with a never-seen, never-heard-before clause in her contract – she will sue anybody who reveals the secret of her film. Both the production team and the cast of Ek Thi Daayan are trying their best to keep the plot of the movie and its key character a fiercely guarded secret. The film is touted as a suspense thriller and Ekta doesn't want anybody from her team to share information regarding the story. A little birdie tells us that Ekta has introduced a unique confidentiality clause in the contract that forbids the cast and crew from leaking any information revolving around the identity of the daayan (witch) of the film.
All we know about the movie is that Emraan Hashmi and Huma Qureshi (of Gangs Of Wasseypur fame) will play the lead role. While Ekta is producing this strangely titled movie, Vishal Bhardwaj will be directing it.
While non-disclosure agreements are pretty common in Bollywood, Ekta's unique diktat is to protect the plot of the movie, especially in the days when social networking sites hold the potential to damage your film with one single post, tweet or a small video clip.
It seems that Ekta has learnt a lesson or two from Aamir Khan's latest release Talaash, which suffered badly when the 'ghostly' element of the plot made the rounds on the Internet. Ekta, in our opinion, is playing a smart move here. So Ek Thi Daayan team members, you just need to keep your lips sealed before a certain daayan from the Kapoor production is revealed to the whole wide world when the movie releases.