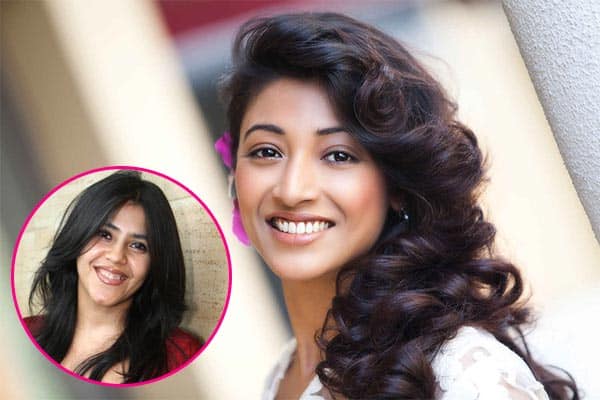 Ever since news of Ekta Kapoor producing a web series on Sarat Chandra Chattopadhyay's novel Devdas came out, Bengali filmmaker Rick Basu has been perplexed. The reason? Ekta's concept of a modern-day retelling of Devdas, with the focus on a female protagonist is similar to his upcoming debut film Devi, starring Paoli Dam in the lead role.
While the shoot for Ekta's web-series to be directed by Ken Ghosh has begun, the teasers for Rick's movie have been out since September 15, the novelist's birthday. It's slated for a national release on February 10, 2017, as the next year marks 100 years of the novel. Says Rick, "My film is an adaptation and deconstruction of the age old classic Devdas. In this film, the gender of the main characters has been reversed and all of them are placed in the 21st century. I conceived the concept in 2012 and we started shooting the film in December 2015. The new-age approach to the film showcases emotions that are from a female perspective. We are asking, what if Devdas was Devi?" (Also Read: Sakshi Tanwar and Ram Kapoor begin shooting for Ekta Kapoor's new webseries Kehte Hai Opposites Attract) 
Rick says that he was taken by surprise when a friend of his alerted him to the news of the TV czarina producing a webseries for her soon-to-be launched digital app ALT Balaji, titled Dev DD, with a female protagonist named Devika, while his is called Devi. "I was quite surprised when I read the news about Ekta Kapoor's web series, specially because there are already so many articles about our movie in the media," he says. (Also Read: Ekta Kapoor to give Devdas a sexy spin with her web-series) 
Rick adds that he doesn't want to play the blame game, but just wants to let Ekta know that this concept was conceived by him first. "Great minds think alike. I don't want to prove anything, but just want to let people know that this concept is original and entirely mine," he says. Over to Ekta now.
Ekta Kapoor, Mouni Roy and Divyanka Tripathi's still

Mouni, Ekta and Divyanka paired up for a 'Beat Pe Booty' challenge yesterday.

Image credit: Instagram

Mouni Roy, Divyanka Tripathi and Ekta Kapoor's dancing still

Mouni, Ekta and Divyanka challenged best of their friends for this challenge.

Image credit: Instagram

Mouni Roy, Divyanka Tripathi and Ekta Kapoor dancing on 'Beat Pe Booty'

The trio grooved like never before in their latest video dancing like crazy.

Image credit: Instagram

Ekta Kapoor dancing with Mouni Roy and Divyanka Tripathi Dahiya

The trio shared a teaser before sharing this dance video for their friends and fans.

Image credit: Instagram

Mouni Roy dancing with Divyanka Tripathi Dahiya on 'Beat Pe Booty'

Mouni and Divyanka look amazing while shaking their booty on the song.

Image credit: Instagram

Divyanka Tripathi with Mouni Roy and Ekta Kapoor

After their terrific dance moves, they are now challenging their friends to do it better than this.

Image credit: Instagram