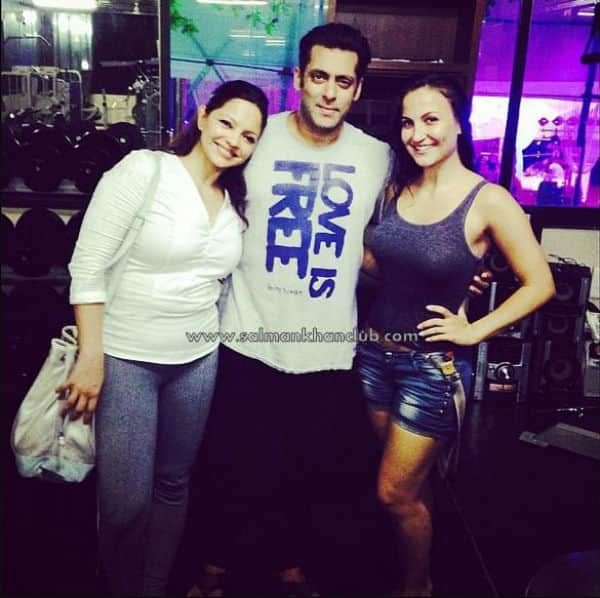 A photo of the Kick actor along with former Big Boss contestant Elli Avram was posted on Twitter recently
Arpita Khan is a well known name in the industry and why wouldn't she be with a superstar like Salman Khan as her brother! The Khan sister recently celebrated her 25th birthday on Aug 1 and reportedly had a big birthday bash at a farmhouse which was attended by all the bigwigs of B-town.
Looks like the party wasn't limited to celebs per say as former Bigg Boss contestants were on the list too! A photo of the Kick actor was posted on Twitter recently which showcased Salman alongside beauty Elli Avram. In the picture, Salman can be seen holding Elli who looks hot, indeed, in her black gunjee top and shorts.
We all know that Mr Khan has been fond of the Mickey Virus actor since the Bigg Boss days. It was a common tradition for the superstar to casually pull Elli's leg every now and then which created a buzz that maybe the actor had a special liking for the beauty than it being a mere friendly banter.
Well we don't know for certain but it seems like Salman has maintained his friendship with Elli after all. First him being linked to Kick co-star Jacqueline Fernandez and then this photo with Ellie, Salman is quite the ladies' man isn't he?