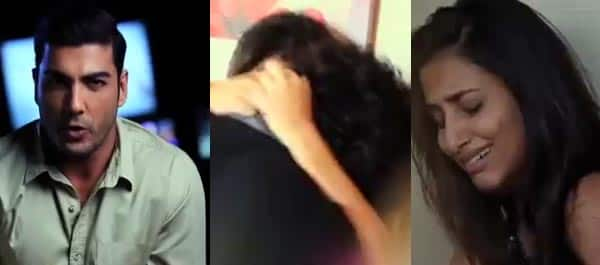 We are not talking about Sunny Leone's Ragini MMS 2 in real life
The latest episode of Emotional Atyachaar reveals a spooky story spiced with love and betrayal and of course an interesting twist. Roma and Abhinav meet in an art class and hit off instantly. What follows is a story that you would never wanna experience in real life.Roma is looking for an accommodation and Abhinav plays the perfect friend and offers to show her a wonderful place. Roma likes this flat and shifts into it soon after. During the entire shifting process Abhinav and Roma grow close to each other and it is the beginning of a new relationship.
On the day Roma shifts to the new apartment a maid informs her that this place is supposedly haunted and even narrates her a story about a girl who committed suicide in the same flat years ago. A scared Roma finds strange happenings at her new home. She decides to find the truth and fixes a camera in her own apartment. During which she finds her boyfriend Abhinav's several visits to her flat. Something seems amiss and Roma wants to get to the bottom of this matter.
Only to find out that she was just a part of Abhinav's ploy. Will betrayal strike her hard or then will Abhinav come clean and clear all doubts in ladylove's mind. Watch the full episode of Emotional Atyachaar 4 on Saturday 5th April, 7pm only on Bindass as Roma unveils her real life story to host Parvesh Rana .