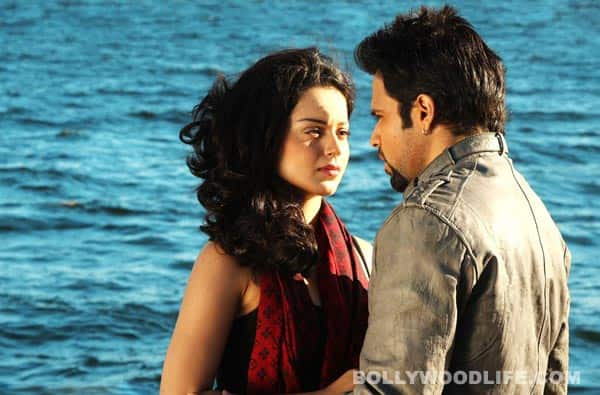 The Raaz 2 pair will be see in Rensil D'Silva's new movie, along with a top star
Kurbaan came and went without much noise and everyone involved got a bit of egg on their collective face with the film. Rensil D'Silva, whom producer Karan Johar touted as an amazing filmmaker, retired to lick his wounds, or so we all presumed. Now we find that he has spent the time off getting ready to direct his next, a film with no name as yet but some solidly talented actors to make it all happen.
We are not saying, of course, that Kareena Kapoor and Saif Ali Khan did not do a good job, along with the rest of the cast, in Kurbaan. But what with train stations blowing up and airplanes going boom, lots of dark secrets in basements and terrorist sleeper cells swinging into action, it did not really spike anyone's coffee. But Dharma Productions is willing to take on Rensil for a project once more, with fingers crossed that he comes up with a film that people will watch and react well to, we hope.
This one will start shooting in July-August this year and will have a star cast of Emraan Hashmi, Kangna Ranaut, Arunoday Singh and Angad Bedi, all of them supplying the much-needed quotient of acting ability and eye candy. And Kangna and Emraan have already done well together in Gangster, Raaz 2 and Once Upon a Time in Mumbaai, which should make the critics play garba with the box office and make Karan a very happy producer.
And, yes, we almost forgot – the trade news has a teaser attached to get us all excited: a star actor, who has already done a blockbuster with Dharma, will also be in the film as lead, as soon as he can carve out the needed time from his over-full schedule!Now that leaves us wondering just who that could be…any guesses?