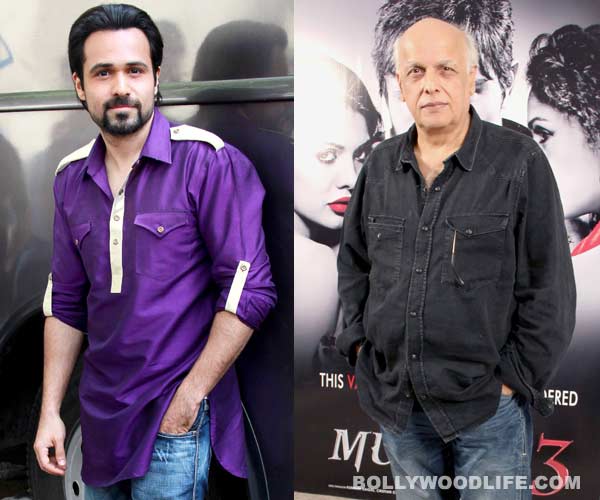 KJo sure knows how to make the most reserved people speak their minds. Read on to know more
Mahesh Bhatt and Emraan Hashmi will be sharing the couch on Karan Johar's Koffee with Karan and we're already so excited with the goss that we heard. Uncle Bhatt and his nephew took a dig at biggies from B-town, we heard! In the rapid fire round, Emraan called Imran Khan overrated, Aamir Khan boring and Aishwarya Rai Bachchan plastic! And as if that wasn't enough, Mahesh Bhatt called Kajol an overrated actor and Sanjay Leela Bhansali as an overrated filmmaker. What more, on being asked the last film that he wanted to walk out from, Mahesh named Rockstar. Ahem ahem! Looks like the Bhatts have stirred some controversy.
Anyways, though Bhatt and Hashmi spoke openheartedly on the show, on being asked about it, Mahesh told a popular tabloid, "Does this nation have no sense of humour? Or is the nation awed by their non-existent greatness? Koffee with Karan is a lighthearted show on which you are asked frivolous questions which you are expected to answer honestly. People have an opinion about Emraan and me, ditto for us. But this is all in context of the show."
Hmmm… The rapid fire round with Emraan and Mahesh certainly looks interesting. Now we wonder if the duo is at their wittiest best throughout the episode. Let's wait and watch!