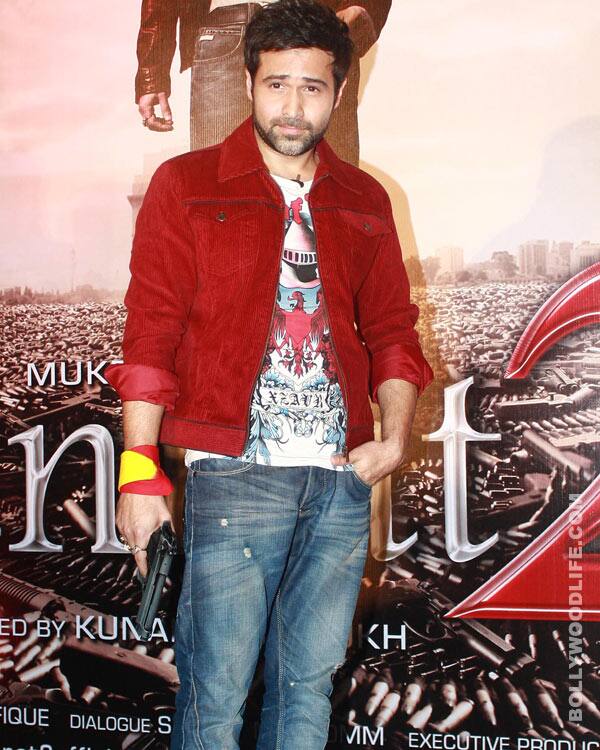 After working with National Award-winning film director Dibakar Banerjee in Shanghai, Emraan Hashmi is unavailable for the film's promotional event
The ultimate serial kisser of B-town is finding himself in a catch-22 situation. While Emraan Hashmi is excited about his quirky role in political thriller Shanghai, the 33-year-old star is also occupied with his other forthcoming release, Jannat 2. Directed by Dibakar Banerjee, Shanghai looks promisingly different and is slated to release on June 8. The talented director wants Emraan for a promotional event with Abhay Deol, but since Emraan is busy shooting Jannat 2, he can't afford even a single day off. Also, given Emraan's proximity to the Bhatt clan, which is his extended family, it is impossible for him to go against their will.
A little birdie has informed us that Dibakar wanted a day from Emraan when Abhay and he could come together to launch the Shanghai trailer. Unfortunately, the producers of Jannat 2 just refused to budge. Apparently, Abhay was to come from Madhya Pradesh and it was almost impossible to postpone the do. Despite repeated requests, the Bhatts refused to comply with Banerjee, leading to the cancellation of the event. A disappointed Banerjee said, "I was heartbroken that we were not able to kick off the promotions with a trailer launch. We went through a lot trying to coordinate Emraan and Abhay's dates and then change it all over again." Shanghai is Banerjee's release after two years, since his last film LSD: Love, Sex Aur Dhokha which received enviable critical acclaim.