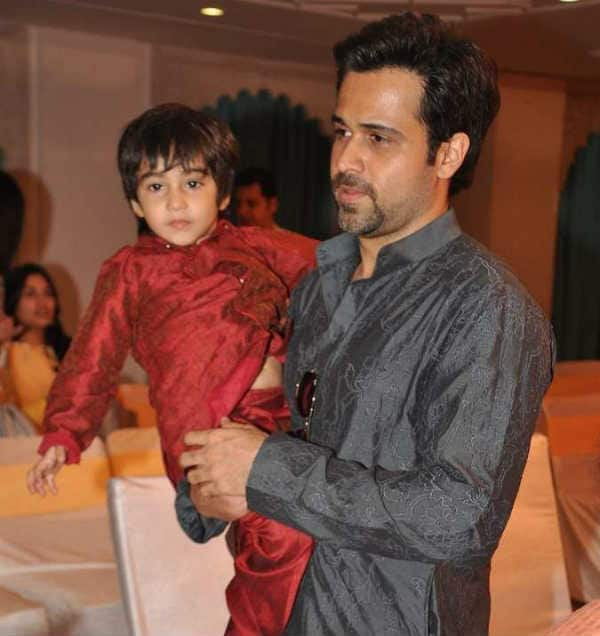 The actor will fly to Toronto to facilitate better treatment for his son Ayaan, who was diagnosed with first stage cancer recently
It came as a rude shock not only to Emraan Hashmi and his wife Parveen Shahani, but to us as well, when we learnt that the Murder actor's four-year-old son Ayaan had been diagnosed with kidney tumour. Medical tests and scans revealed that the tumour was malignant (cancerous) and that the cancer was in it's first stage. The kid was immediately admitted in a suburban hospital, soon after which he underwent a successful surgery on January 15. However, the doctors have now advised Emraan to take his son abroad for further treatment. And as a result, The Dirty Picture actor is all set to fly to Canada with his son and wife today (Wednesday) evening.
Accordingly Emraan has cancelled all his work appointments and he is now concentrating only on his son's recovery. "Emraan was supposed to start work on Vikram Bhatt's film, Mr X by January 15 but we have now pushed it by a month", says filmmaker Mahesh Bhatt, who happens to be Emraan's uncle.
"We have consulted the best doctors for Ayan's treatment and luckily for us, his prognosis looks good. In fact, doctors tell us that in 99 percent of cases, children diagnosed with first stage cancer can be successfully cured. Ayaan will be admitted in one of the best children's hospitals in Toronto; both Emraan and wife Parveen will spend two weeks in Canada and then return to Mumbai", Bhatt was further quoted by a tabloid.
BollywoodLife wishes for Ayaan's speedy recovery.