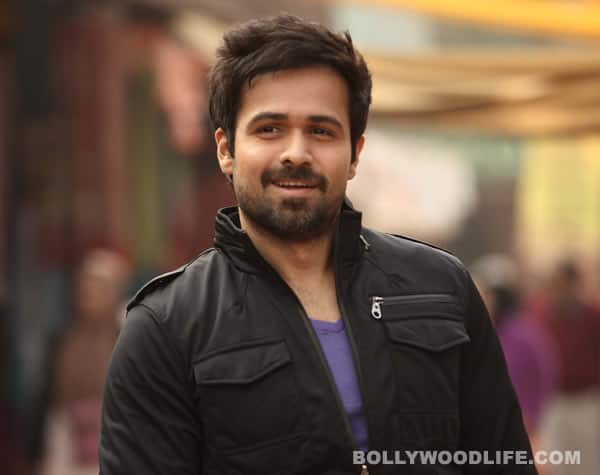 The Raja Natwarlal actor talks about his upcoming film, his 'serial kisser tag' and the depiction of romance on-screen. Read on to know more…
Emraan Hashmi hasn't had a release since June 2013 after Ghanchakkar. Now he's ready with Raja Natwarlal where the actor plays a conman. In our chat he tells me how he dealt with failure of his last release, his conviction in his next release and more. Read on…
Why such a big gap between your last release and Raja Natwarlal?
This film took a long time to make. I had a release last year Ungli with Karan Johar and Kangana Ranaut. But it got shifted and we were unable to find a suitable release date for that film. Because of that, I had a big gap between my two releases.
Is there a release date for Ungli now?
Ungli will release on November 21, this year. Hum audience ko ungli nahi kar rahe iss baar and it is final that the movie will see the light of the day in November.
Raja Natwarlal was said to be a conman film, but the trailer seems to suggest that it is revenge drama…
Conning people is Raja's profession. He does that to earn his daily bread and butter and to get his ladylove, Humaima Malik's character, out of the messy world of bar dancing. In the process he somehow manages to piss off a big personality, who in turn harms him. Now conning is the only thing that Raja knows. So he uses that to take his revenge against the villain. That's how the two aspects come together. The fight between the two is like David vs Goliath and therefore he needs someone who can teach him the tricks of the trade better and thus he goes to Paresh Rawal's character.
How did you deal with the failure of Ghanchakkar ?
It is very essential to detach yourself and not let the failure affect you. Ghanchakkar was a film that we all believed in. It was something different but I guess when you are making something different you should be ready to accept a different box-office fate. Failures don't affect me as films come and go and what matters is to take a stride and learn from films that don't work. Definitely it got me upset as I expected it to do a lot more in numbers but it didn't. I had to accept the fate and move on.
…And is it the same when you get a hit? Do you just move on?
Yeah. I do. I feel that if I let that thing hit me, I might not be able to deliver properly. I feel that if I don't let go then I might not have the hunger to work in the next film. I have always noticed that whenever I am down after a couple of flops that's when I tend to do my best and come up with my best performance. I guess that greed to do well is very important for an actor.
Alia Bhatt has been labelled as the next Emraan Hashmi. How do you feel about that?
(Laughs) It's unfortunate. I guess the kind of work that she is doing is phenomenal and the press should find some other name for her and let the serial kisser tag be.
 Do you want that tag all for yourself?
It is one tag that has just stuck and it doesn't go off. It's just got stuck to my name.
Have you contributed to how actors romance on screen?
Yeah, I have. I have changed the way romance is depicted onscreen. However, some people also think that I have corrupted the way people think about romance. So everyone has their own view points, but yeah I feel I have brought about a change.
There was some Twitter rage directed at you from Mahesh Bhatt, and then you replied to him. Was that all a publicity stunt?
Actually, it wasn't publicity. Mahesh Bhatt was actually pissed at me for taking out some days from Mr X shooting and giving it to Raja Natwarlal. So instead of calling me up and being mad at me, he just tweeted. That's what he loves doing. He tweets more than he talks on the phone. So even I thought that I will revert with a tweet. And then it just kept on getting bigger and bigger. But he is family and all got sorted out after a few days and now everything is back to normal.
What's next after Raja Natwarlal ?
I am working on Mr X right now. Ungli will release for sure in November. Then I have my Hollywood project Tigers which premiers next week at an international film festival. We are still looking for an Indian release date for the film. Let's hope that happens soon.