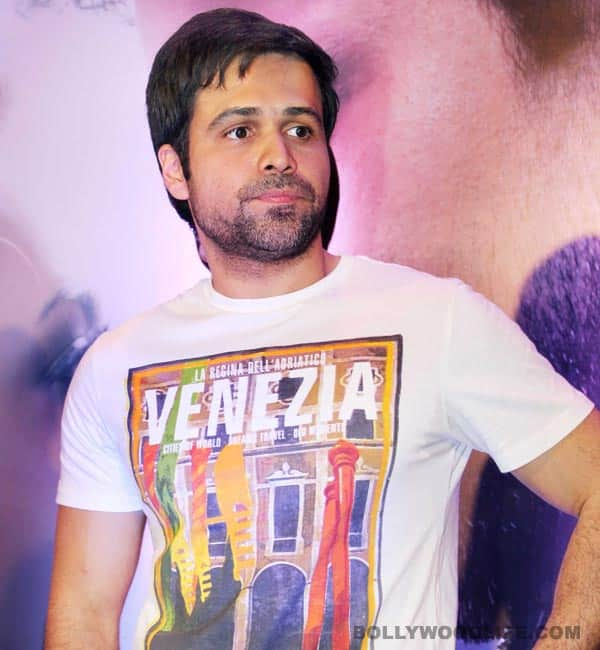 The Murder actor gets candid about his upcoming film Raja Natwarlal
His antics have already earned him the bad boy tag, but that does not stop him from trying out new avenues of film making. With his last two films having dismal runs at the box office, Emraan Hashmi is gearing up for his next release, Raja Natwarlal to shock and attract audiences at large. Playing a conman in the film, Emraan took out time while shooting for a song sequence to talk about his upcoming film.
Although playing a conman, he prefers to call his character a fraud, or in a rather colloquial manner, a 'charso bees'. "He calls himself a fraud. A conman would be too affluent or elitist a word to describe this character that I play. He comes from the streets and declares, 'main charso bessi karta hoon'. He prefers small scams to the huge ones, but he is a small time scamster who wants to become the master of the longer version of the game"
He tried taking a leap by choosing some critically acclaimed films over his famous commercial ones but ended up being on the wrong end of things. So will Raja Natwarlal bring back the Emraan his fans always wanted to see? "According to reports, a film that probably earns one third or half the earnings of a commercial film, that would be a critically acclaimed film. I will continue to do such films but the trade is very myopic. Films like Shanghai might not do business or touch the numbers that maybe my other commercially successful films have done. I did two experimental films last year which did not work. Coming back to what I am really known for and stuff that is quintessential box office mainstream stuff, Raja Natwarlal by design has all of it- songs, great drama, story, hero vs villain and kisses (Laughs)!", he confirmed.
His upcoming film comes almost a year after his last release, which has kept all his fans waiting earnestly. But the delay was inevitable, sums up Emraan. "I had my last release last year in June and it is almost more than year now. But there had been few personal problems and some delays due to which this film took almost ten months to be completed. But I hope Raja Natwarlal lives up to the expectations. My previous films missed out on good music and few other things that I am known for. This song ('Tere Hoke Rahenge' sung by Arijit Singh) has chartbuster written all over it. But having said that, I feel if you are confident of your film, no matter when it comes out, your fans will be waiting to watch it."
Talking about the other films made on scams and their fate, Emraan was pretty clear about their project. "We are not going by the previous yardsticks. The lingo we used in the film is a complete departure from the word con. Con is a very elite term which only multiplex people might know. Con is about a Bollywood film trying to do an Ocean's Eleven or an Oceans's Twelve. Our film definitely loops around the frauds but it is more of a revenge story. It is a story of David v/s Goliath, about how an insignificant fraudster tries to bring down a giant which would look impossible-made-possible. But that's the unique part of the script. So comparing it to any other films would be really irrelevant."
While other films related to scams, like Special 26 and Ladies v/s Ricky Bahl having worked quite well, will Raja Natwarlal go the same way or will it be another Tees Maar Khan in the making? That only time can say!