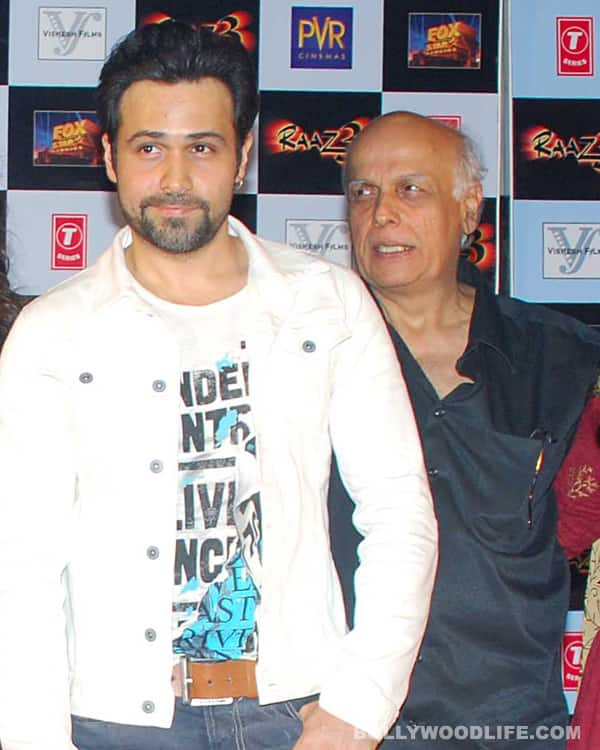 Looks like the Ghanchakkar actor has buried the hatchet with the Bhatts as he's all set to shoot for their upcoming production to be directed by Vikram Bhatt
Emraan Hashmi and the Bhatts – Mahesh Bhatt and Mukesh Bhatt – haven't worked together since quite some time, which added fuel to the rumours that there was some issue between the trio. It might also be because of the Bhatt brothers' fascination with their newfound blue-eyed boy – Randeep Hooda! But Emmi modestly admitted in his interviews that though he may not be working with the Bhatts of late, he does consult them for his future projects. Really?
But Emraan and the Bhatts seem to have put an end to news of fallout between them. Now our khabroo says Mahesh and Mukesh Bhatt's most successful protégé will star in their forthcoming venture titled Invisible. What an apt name, no? The project will be directed by Vikram Bhatt.
"Emraan is in New York. I spoke to him just an hour ago and he certainly didn't sound even remotely miffed. Our relationship is not built on quicksand," said Mahesh while talking to a newspaper. So all you Emraan Hashmi fans out there, especially the female populace, your dirty actor will be unleashed again onscreen in his uncles' film. We hope Emmi's fallout with the Bhatts is over or else he will certainly do the 'invisible' act on the sets, right dude?