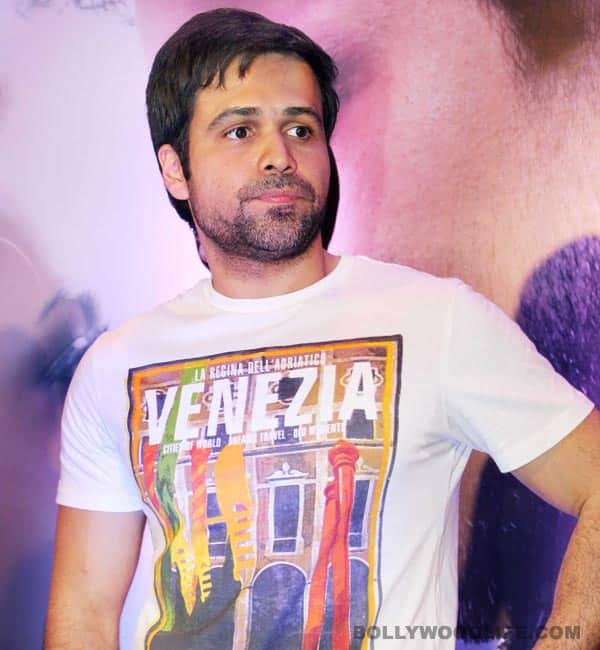 The Murder actor is a thorough professional
Emraan Hashmi is going through a personal turmoil after his 4-year-old son was detected with a tumour in his kidney just a couple of days back. However, the actor is extremely professional and has ensured that the makers of his upcoming film Mr. X do not incur any loss. Hashmi was to fly to South Africa for the shoot of Mr. X on January 18, but after his son was diagonised  with cancer, the actor decided to stay close home.Emraan informed the makers of his film and requested them to shift the shoot location to Mumbai. Looks like Bollywood biggies can take a cue from this utterly professional actor. Emmi hasn't let his personal struggle affect those around him or hamper his professional space.
Emraan's uncle filmmaker Mahesh Bhatt in an interview, had talked about how shattered his nephew was. Bhatt said, "I got a call from Emraan at about 12.30 on Monday. He was speaking some garbled words and it was a call that kind of shattered me as he was inconsolable. He was calling from Hinduja Hospital where his four-year-old son Ayan had been diagnosed with a tumour in his kidney that was found malignant. The doctor had suggested immediate surgical intervention after which the road map for the future would be decided and that would probably mean chemotherapy. I saw a frail and broken down Emraan with his wife, but his son was so full of life, hardly close to looking ailing from the dreaded cancer."
Apart from Mr. X, Emraan has Ungli, Shaatir and Badtameez in the pipeline.