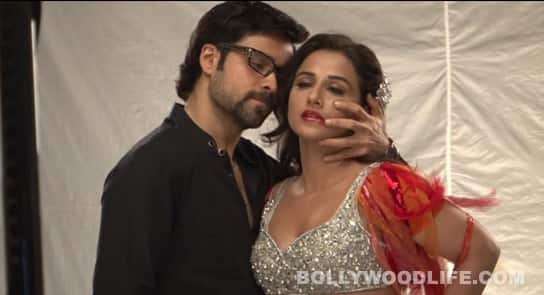 Inspired by films like Ra.One, Shanghai and Agent Vinod, Ghanchakkar director Rajkumar Gupta intends to turn his film into a book
Rajkumar Gupta, who has co-written the screenplay of his latest film feels that his comic thriller starring Vidya Balan and Emraan Hashmi has a lot of fun elements that would make for a fun read. So he and his producers UTV Motion Pictures decided to start work on making the movie into a novel.
Our buddy the birdie, who was flying around the filmmaker recently says, "Gupta has already planned a few things he wants to incorporate in the book. He now plans to modify the screenplay of the film to make it into a novel by adding more fun elements to it." And our loyal friend revealed some good news about Vidya Balan's association with the novel. "The makers are contemplating arranging a special cover shoot with Vidya and Emraan for the book."
If you consider the fact that The Dirty Picture actor plays a sexy Punjabi housewife in the film, you should be wondering how revealing the cover could be. What a novel idea, we must say!