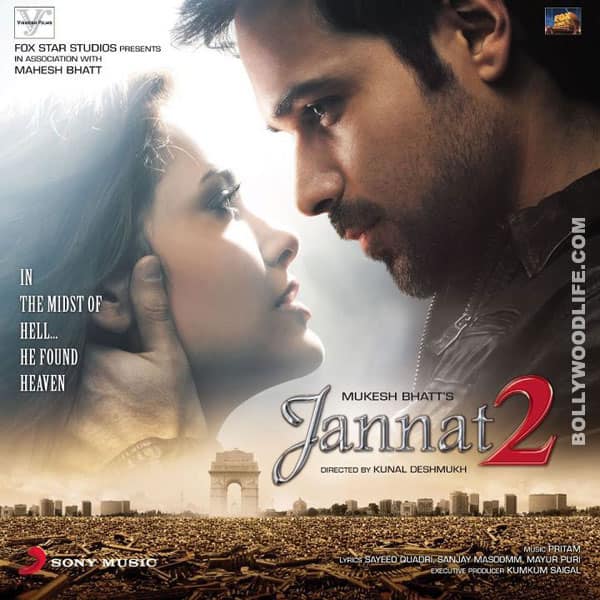 The makers of Jannat 2 employed a hatke promotion policy. And looks like it has paid off!
Emraan Hashmi's latest release, Jannat 2 opened with a whopping Rs 9 crore. And analysts are expecting it to be the third largest grosser of the year after Agneepath and Housefull 2. Now isn't that a great news?
The star of the movie, Emraan Hashmi credits it to the play-it-down philosophy which stands out amidst the movies that believe in over-the-top promotions. Talking about the delightful numbers Emraan says, "Eventually, it is the audience that embraces or kicks out a film. By spending unnecessarily on publicity, you are only stretching your budget and cutting profits. Our aim is safe economics and today Jannat 2 is a paying proposition for all."
And we agree. The makers of Jannat 2 only invested into 'KKC – kutti kameeni cheez' promotions. But that too coincided with the promotions of Indian Premiere League which affected its tempo. While some makers were skeptical about releasing their movies during the IPLs, the Bhatts casually shrugged it off. "The IPL was more of a concern four years ago when the concept was fresh and the novelty factor high. This time the risk was less," Hashmi said in an interview.
And looks like their confidence paid off. The subtle promotions of the movie have paid off. And looking at the statistics one can guess that a change in trends is perceptible. Gone are the days when the sale of tickets was directly proportional to the promotions. And guess now it's time for the play-it-down philosophy. Right? And that makes us wonder if a certain G.One is listening. Wink, wink.
Read VICKY DONOR's box office report!
ALSO READ:
Is JANNAT 2′s story really plagiarised?