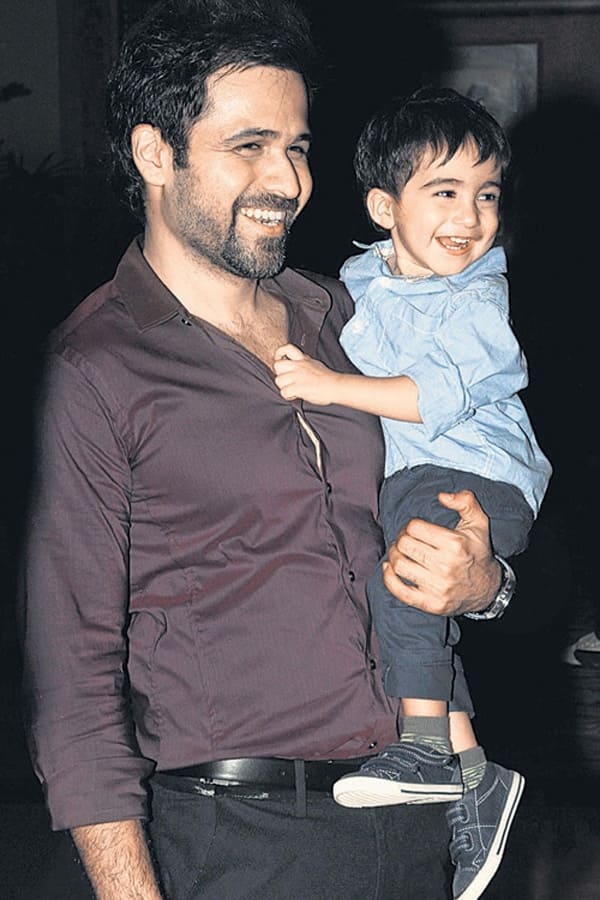 The four-year old has reportedly recovered from his long battle against cancer
Emraan Hashmi had a rough start to the year, with his son Ayan being diagnosed with cancer. But all is well as the boy has recovered from the illness and has reportedly resumed his daily activities including attending school.
The family had gone through a troubled patch but are now finally heaving a sigh of relief post their son's recovery. A source close to the actor while talking to a popular daily revealed, " Now that Ayan is back home, he shows his extended family and friends the scars on his body from the surgery and chemotherapy and often tells them 'all this will go away' as I'm growing bigger and stronger." Well isn't he a big hero in the making or what!
The father of the brave soul and Raja Natwarlal actor when contacted by the daily confirmed the news stating, " At times, ignorance is bliss. Kids being kids, they don't have the baggage or the fear of the term cancer. My only worry was that it would impact his psychology. Scars were never a problem, it was the ailment that we were trying to tackle and he has sailed through it."
We, at BollywoodLife, are happy to hear about Ayan's health and wish him and his daddy a great year ahead!