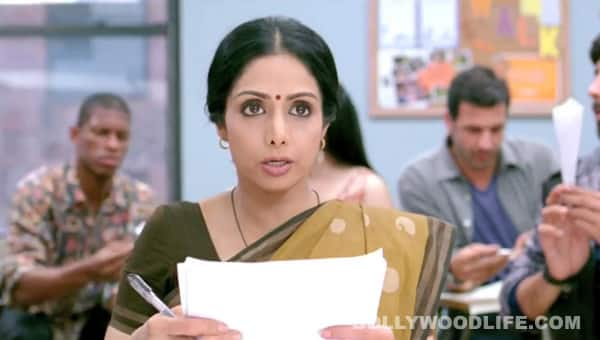 This one is a worthy comeback for Sri and a fabulous first film from director Gauri Shinde. And Amitabh Bachchan is cool!
Everyone has been waiting eagerly for English Vinglish, the comeback after 15 years for actor Sridevi. And with all the vignettes and sneak peeks we have been getting for this one, it has been on our must-watch list since we first heard anything about it. Our pet reviewer, who managed to get into the theatre before we did, sent us this SMS about the film: "Sridevi shines in her comeback in English Vinglish. Mehdi Nebbou is hot. The story is funny and emotional at the same time. Music adds to the proceedings. Other actors are good. Amitabh Bachchan is superb, kinda cool, in cameo. The interval is at the point where Sridevi has just started learning English. Story starts to unfold now."
And we will tell you more as soon as we know. For now, we are lining up to buy tickets for English Vinglish, so see you after the movie!