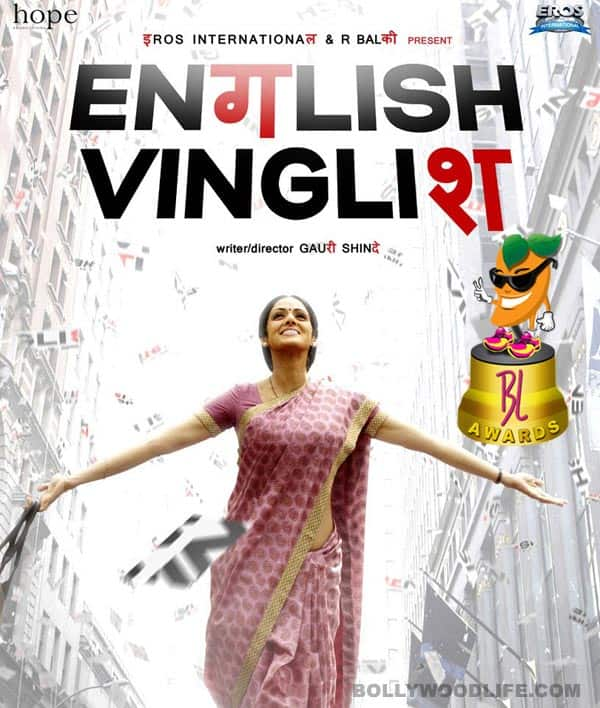 A poll conducted for the prestigious BollywoofLife Awards has made it clear that Sridevi has indeed won over her fans with her smashing comeback…
In a recent poll conducted for the BollywoodLife Awards 2012, various small budget movies like Barfi!, English Vinglish, Vicky Donor, Gangs Of Wasseypur, OMG: Oh My God!, Luv Shuv Tey Chicken Khurrana and Kahaani competed with each other for the top spot.
And emerging as the winner of this poll was Sridevi's comeback vehicle English Vinglish that earned 60 percent votes. Barfi! followed on the second position with 14 percent votes and Kahaani on third with 8 percent votes.
Now doesn't that make it amply clear that Sridevi still rules the hearts of her fans? Perhaps. But quiz the effervescent actor about what made English Vinglish so popular and she humbly replies, "We in India speak Indianised English, something like Hinglish. And maybe that's what struck a chord with the viewers of our country." Hmmm, point noted, ma'am.
But tell us, readers: Do you agree with the fact that English Vinglish was the best small budget movie made in 2012?