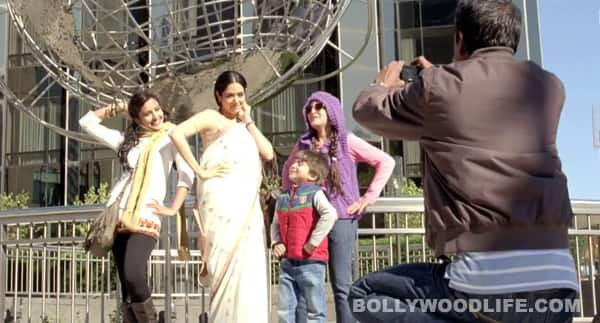 Sridevi discovers the hip and happening streets of New York in this song
From Gucci and Versace to Valentino and Dior – all the big brands find their way into the lyrics and the video of the song Manhattan from Gauri Shinde's English Vinglish. A surprised and ecstatic Sridevi is seen discovering skyscrapers, street artists and gay couples in this hip and happening part of New York.
The song has a cool vibe and it's groovy. The video is slickly shot and Sridevi looks cute as she gapes at the big brands and high prices. The wonder in the sari-clad Sridevi's eyes is palpable. Since Sri struggles to pronounce the name, Manhattan becomes 'Aadmi topi dhoop ki chaap'! Fun, no?
Watch the song and tell us if you like it.