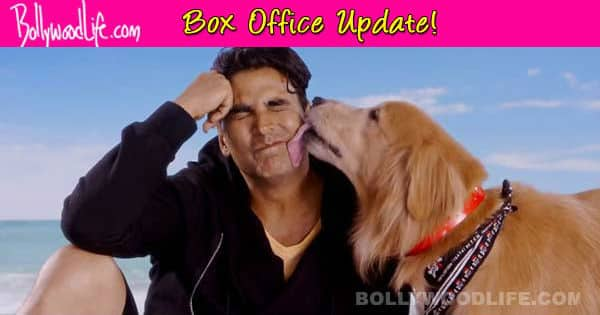 It may not be an overwhelming grosser but its safe to say that Akki's film has struck a chord with the audiences
Akshay Kumar's Entertainment somehow has failed to rise above expectations. While being touted as an animal film, the fun element was high but the lack of hype and good promotion seems to have taken toll on the film.
It has just been one week for Entertainment  and Rohit Shetty's Kareena Kapoor-Ajay Devgn starrer seems to have already pulled a brake on Akshay's Entertainment's box office collections. On its second Friday, Entertainment  made a business of about Rs 3.52 crore taking its total to Rs 60.02 crore, which is not what you really expect out of an Akshay Kumar film.
The film has already been slowed by this week's major release and is now running in about 1000 screens all over the nation, which again will be crunched after Rani Mukerji's Mardaani releases next Friday.
The movie is miles away from the Rs 100 crore mark and by no chance will it be able to make it. And given the budget of the film, this would be yet another failure for both Akshay Kumar and Tamannah Bhatia.